Student, athlete, teacher
Three teachers give their accounts of their careers both as athletes and then teachers.
Anthony Beimer was wearing his five-year-old all white spikes as he approached his blocks. It was a cool, cloudy day in Boulder, Co., and the 5-foot-8 Beimer couldn't brush off his nerves. He felt like throwing up, but gained enough mental strength to push the urge back down. To his right was a 6-6 athlete. Looking around, everyone was taller than him, and he was at a disadvantage because when he approached the hurdles he would have to actually jump to get over them. He loved it, however; through the adversities and everything, he loved the sport.
The chemistry teacher isn't the only former athlete walking the halls of the high school.
An undefeated high school state champion in shot put her senior year, CAT teacher Tania Vaughn had lost the feeling of butterflies a long time ago. That didn't mean the anxiousness in her faded away though. She scanned the crowd's horizon, looking for the two people that mattered the most to her. When her eyes locked onto to her parents, she got ready to throw. Her red University of Houston track jersey flowed with her movements as she released the shot from her hand.
While they have hung up the college jerseys for good, some teachers still remember the athletic careers they had at Division I universities.
"I lettered at Texas Tech University," Beimer said. "I was usually in the top 10, so it always seemed like I would be in the back of the finals."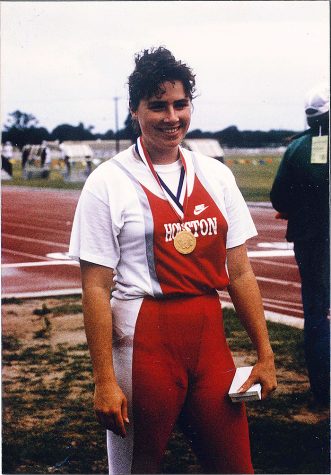 The sports they pursued through their school years weren't sports that they just immediately picked up. It took lots of training to be successful.
"I would go to practice after school for an hour, and when my dad would come home we would work on it for another two or three hours," Vaughn said. "My dad read up and taught me how to throw for shot put."
While some athletes are naturally fit for specific sports, Beimer would have to go the extra mile if he was going to keep up with his competitors.
"I was at a disadvantage because I'm not that tall, and the guys I was going against were really tall, so my technique had to be outstanding," Beimer said. "It was hard since I had to be almost flawless in my races."
Beimer said overcoming his disadvantage became a mental drive and motivator.
"Everyday in practice I tried to be the fastest I could be," Beimer said. "No matter what it was that we were running, I always tried to be first."
Something that always comes with playing sports is the risk of being hurt. Unfortunately this happened to Spanish teacher Kenneth Muncy, a defensive end for Notre Dame.
"My first knee injury happened the beginning of freshman year and I ended up getting surgery," Muncy said. "I later on tore cartilage on my other knee that took two surgeries to repair."
"
I realized that it didn't help me at all by sitting and getting nervous, so I try to use it as a motivator"
— Tania Vaughn
Some of the success the teachers had in high school carried over to their college careers. Vaughn struggled freshman year and found a way to fix her errors for the following years.
"I quit getting nervous after I choked my freshman year and didn't get to go to state," Vaughn said. "I realized that it didn't help me at all by sitting and getting nervous, so I try to use it as a motivator."
She won it all senior year, leading to a number of offers to compete in college.
"I could've chosen where I wanted to go for school, so scholarships played a role," Vaughn said. "I ended up going to Houston University, where I ended up paying around $2,000 for my bachelors degree."
Vaughn has left a legacy at the schools she has attended and has records to this day that are 30 years old. She won Southwest Conference Finals 3 times and is still in the top 5 all time throwers for the University of Houston.
"It's a proud moment, and it probably means more to my dad," Vaughn said. "He was the one who dedicated the time I was at home to work with me on that stuff."
Leave a Comment
About the Contributor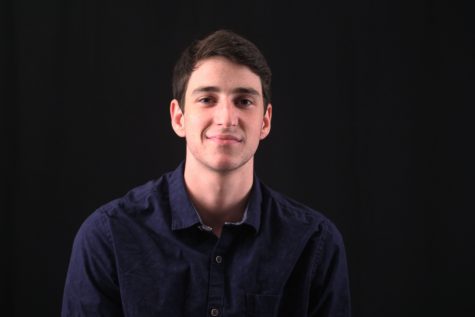 Matthew Fisher, Staff Reporter
Matthew Fisher is a senior and plays point guard for the basketball team. He listens to classic rock and has a proud vinyl collection of over 55 records....