Nationally awarded Smith to retire after 32 years
Social studies teacher Beverly Smith, a well-known face at the high school for most of its existence, is preparing to retire at the end of the semester.
"It's been 10 years," Smith said. "I haven't regretted a bit of it. It's been fabulous."
Smith was hired to be the school's first secondary social studies curriculum coordinator in 2006 and said that some of her favorite memories included being named named Middle School Coordinator of the Year by The Texas Council for the Social Studies and receiving the HEB Lifetime Achievement Award in education in 2003.
"There are other things too," Smith said. "All of the accomplishments the students have made in the 10 years that I've worked here have been extraordinary. We have a really unique situation here in Lovejoy that I don't think a lot of people get. We've done so many things. I'm proud to have been a part of it."
In addition to her career and student successes, Smith said she has enjoyed the relationships she has developed while working in the district, especially her friendship with math teacher Bernadette McKinney.
"She and I both came to Lovejoy during the recruitment for the secondary school," McKinney said. "The four coordinators all shared a space, so we got to know each other fairly well over the three or four years we were there."
Both teachers immediately "hit it off" at the beginning of their positions and have maintained a close relationship throughout their time here.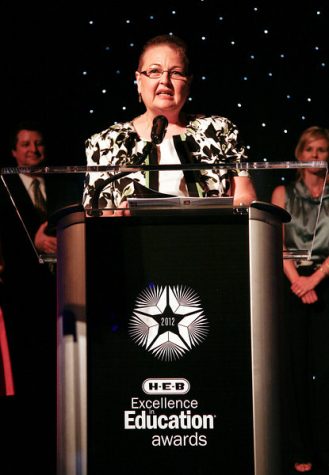 "[Smith] is the best support that a tremendous number of teachers have had," McKinney said. "She is just a giving person that is always on the lookout for any way that she can help or get other people involved in helping the school or even a family. She just is that kind of a person."
Smith has been on medical leave for most of this year, which contributed to her decision for retirement.
"I'm the kind of person who can't do a job unless I do it 100 percent," Smith said. "I'm going to begin the treatments or my disease next semester and they're pretty intense, so I would be out quite a bit. I don't think it's fair to the students to be out that much, It made more sense just to go ahead and make a clean break of it."
Smith said that she wants to continue to be active in the district after her health improves.
"I'm hoping that by spring or maybe summer if I feel up to it, I'll be able to come back and do some workshops on group re-testing, formative assessments, and curriculum writing and those kinds of things," Smith said. "That's what I would like to have happen."
Administration will be holding a retirement reception on Wednesday in the commons in honor of Smith's career at Lovejoy.
"Mrs. Smith has been a huge part of Lovejoy ISD and the development of a secondary program," principal Chris Mayfield said. "She has been a driving force in developing the social studies curriculum and providing leadership to our teachers and students in that area. We are very sad to lose her, but we are excited for her as she begins this new chapter in her life."
The reception will be a come-and-go event starting at 4:30 p.m.
"I'm hoping a number of my former students show up and some of my colleagues," Smith said. "And I'll hopefully be seeing lots of people, getting good hugs, and just encouraging people to keep up the good work."
About the Contributor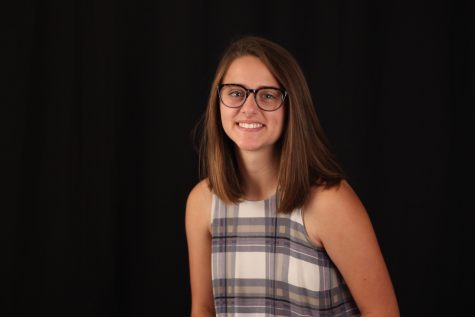 Mandy Halbert, Staff Reporter
Mandy is a senior this year, but she's still just as afraid of high school hallways as she was as a freshman. But aside from that, she looks forward...