Victims needed for Collin County "unnatural disaster"

A clock counts down on the Big X website to the second the "unnatural" disaster will strike Collin County. While it ticks, organizers search for volunteers to play "victims" when destruction hits.
The North Central Texas Council of Governments Emergency Preparedness Department is inviting people 18 years or older to take part in the simulation of natural and manmade disasters across the Metroplex on Nov. 11-13. According to a press release, volunteers under the age of 18 would need to have a signed waiver. First responders will prepare for when disaster strikes through practicing in these simulations.
"It's always good to train for something for people to be put into those situations to see how they're going to react," school resource officer Joe Peebles said. "Based off of my training that I've been to, if you do it enough, when that moment happens you know what to do."
Volunteers are needed to roleplay as tornado victims, suffer from influenza and exposed to radioactive material, be trapped inside breakout fires and some will be acting out bombings. They can experience these once-in-a-lifetime events without any real risk while wearing realistic makeup and costumes to allow them to fit descriptions of patients.
"[Volunteers are] extremely important," Peebles said. "Obviously, there's not enough first responders because not only are we having to deal with the disaster itself, but we are still responsible for our normal duties when other people are calling for help. So, having volunteers there just kind of gives the extra hands that we can't fill."
While multiple events will be happening across the region during the weekend, there will be a pair of simulations happening on Saturday, Nov. 12, at Baylor Medical Centers in McKinney and Plano for which role-playing volunteers are needed.
The Plano opportunity will be happening at 4700 Alliance Blvd. with shift times from 4-10:30 a.m. and 10 a.m. to 4:30 p.m. The McKinney opportunity will be at 5252 W. University Drive with shift times of 3:30-10:30 a.m. and 9:30 a.m. to 4:30 p.m. Role players at the McKinney location with receive moulage, a makeup to simulate mock injuries and should wear clothing that can get dirty or be damaged.
Deadline to register for all volunteer opportunities is Sunday, Nov. 6.
All of these dynamic and realistic scenarios and more will help "enhance regional response to large-scale incidents" according to the Big X flier. There is more information about individual volunteer opportunities on the volunteer recruitment flier.
About the Writer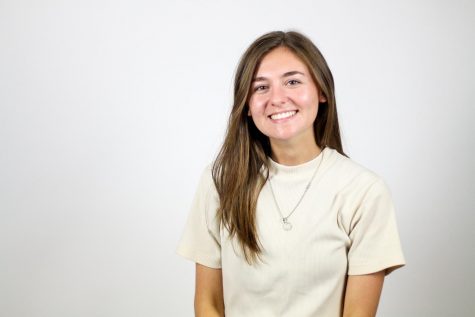 Lily Hager, Editor-In-Chief
With the coming of her fourth and final year of high school, Lily Hager eagerly awaits the senior perks that accompany all who suffer from "senioritis"–including...