Library opens new chapter with debut of book fair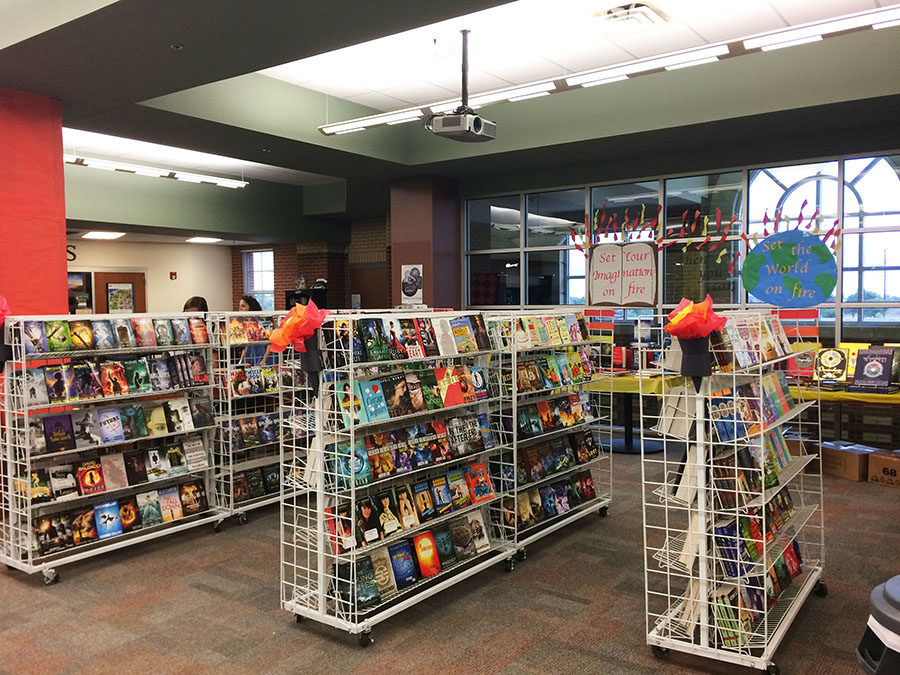 The library will be turning a new page this year as it prepares to open its doors to the high school's first book fair.
"I'm excited about the book fair, I think it will provide students an opportunity to hopefully get all their class books at once if they choose to," English teacher Courtney Todd said. "I know we haven't done a book fair at the high school, so it'll be a cool precedent."
Prior to this year, the district held book fairs only at the elementary and middle schools, and while they are now introducing one to the high school, students should expect something different from what they have seen in the past.
"The elementary book fairs are done through Scholastic," library media specialist Emma McDonald said. "You know they'll have different books from pre-k all the way through middle school in them, then they'll have the pencils and all the other little tchotchkes. Ours is a Southwest Books book fair. They only focus on young adult books so there won't be any of the little baby books. They'll also order any books we request, so we've requested some of the required readings that the teachers have given us for the year."
While the book fair is mainly displaying reading material, there will also be fun options for those without much interest in books.
"The book fair is also sending us a couple of fun items as well," McDonald said. "They're going to send us origami books, some adult coloring books, and Lego sets. I'm thinking that hopefully the book fair will be a place where both students and parents can come get gifts, whether for Christmas, birthdays, or things that are coming up."
Students and book lovers alike have seen the signs promoting the fair in the hall and have made comments on how they look forward to the event.
"I love reading because I love immersing myself in new experiences," junior Sophie Starnes said. "I'm so excited about the new book fair because I can't wait to read all the young adult novels and to see all the Lego sets and coloring books Mrs. McDonald has promised to order us."
The book fair will take place in the library on Sept. 26-30 from 7:45 a.m. until 5 p.m. McDonald encouraged students to stop by to take a look at the this year's book selection.
"I would tell everybody to come out and visit the book fair," McDonald said. "Not only will it give you the opportunity to be able to visit a bookstore without having to drive all the way out to Half-Price Books or Barnes and Noble, but it will also support the library and all the different programs that we're trying to accomplish here."
About the Contributors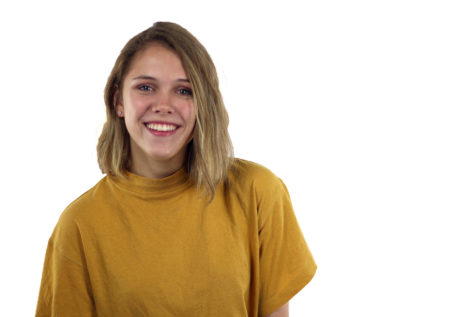 Anna Stockton, TRL Reporter
Anna Stockton is a senior, and this is her second year as a part of The Red Ledger staff. Since joining the organization her junior year, Anna has discovered...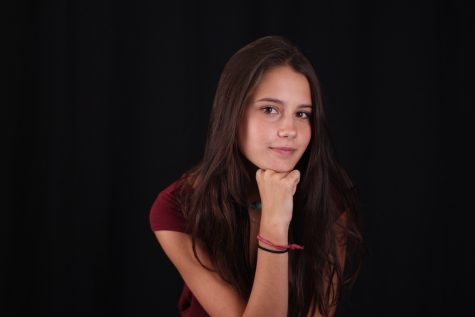 Hallie Fischer, Editor-in-Chief
Hallie (ha-lee) Fischer is a super-excited, kinda-tall, slightly-sarcastic writer who is more than ready to start her fourth and final year on staff as...