NHS students find cause to celebrate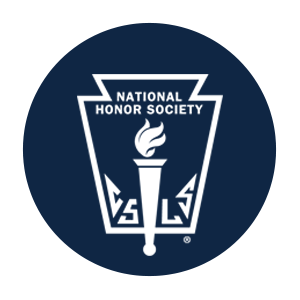 Basketball games and henna tattoos are things not normally associated with academic success, but the National Honor Society aims to change this stigma by putting the 'fun' in fundraising.
The NHS back-to-school bash is on Sept. 30 from 5:30 p.m. to 8:30 p.m. for all NHS members.
"We hope that all of our kids want to come," NHS sponsor Bonilla said. "We plan on a day with games, so we want to have as many people as possible coming out that are in NHS."
The back-to-school-bash is funded by the school, and will include a basketball game, hair donations for Beautiful Lengths, henna tattoos, and more. NHS members will be volunteering aspects of the event.
"Me and the other officers are each contributing to food events," NHS president Holden Bentley said." We talked to coaches to get events such as the three-on-three basketball setup. We're getting supplies from choir, [like] speakers. We can play games like musical chairs. It's really a group effort."
The event is a way for students in National Honor Society to have fun and unite as a club. NHS is a large organization with almost 400 students, and the student officers wanted to find a way to bring all their members together.
"We wanted to have a little bit of fellowship, not just work, but a little bit of fun too," Bonilla said.  
NHS aims to unite its members further than most clubs.
"You get to know everyone in NHS rather than it just be something you do every couple of months, like going to a meeting." Bentley said.