Vengeful visit
Football team looks to take revenge on Frisco Wakeland after last year's loss
The football team (0-1) welcomes Frisco Wakeland (1-0) to Leopard Stadium tonight at 7:30 p.m. and, after last year's 45-33 loss, senior center Cole Egger said the team has one thing in mind.
Payback.
"For me, this year is about improving on what we started last year," Egger said. "That starts right now, and it ends once we've accomplished that. We definitely underperformed against them [Wakeland] last year, and we want to show we shouldn't be taken lightly."
For Wakeland, senior running back Jay Orji will be one of the main threats in the coming game, after posting 306 yards rushing and two touchdowns in the game last year. Senior receiver Cole Hutchens will also be a threat, after catching eight passes for 121 yards and two touchdowns in last year's game.
"I remember that Orji killed us last year," senior defensive lineman Chase Barajas said. "We couldn't do anything to stop him from breaking off on those big runs. He was fast, broke through tackles like nothing, and outran us all game long."
The process of gelling together is a common challenge among new teams, and it is no different this year. However, the team has begun working well together even with new players and coaches which has led to what senior receiver Abe Dueck called big changes for the team as a whole.
"We have an almost completely new coaching staff and multiple new guys joining the team," Dueck said. "My teammates have done a great job adapting to the change and their ways of doing things. We are all motivated to be great this year, and we take on every practice as if it is our last."
After suffering a 33-21 defeat in last week's season opener against Argyle at Allen Eagle Stadium, the team is preparing to play a better all-around game against Wakeland. In last week's game, Argyle running back Don Williams ran for 163 yards and three touchdowns, which could spell trouble for the defense against Orji if they don't fix the holes.
"I believe that we are a very good team, and there isn't any reason that we shouldn't be able to fix any issues from past games." Egger said. "We work hard in practice every day to adjust to different teams and their gameplans. We are always prepared for the next step."
After all the practice, film sessions, and preparation the team has gone through, and after enduring what Egger called growing pains, the team is ready and excited for its home opener against Wakeland.
"We as a team have done a substantial amount of preparation throughout the week," Dueck said. "Film really helps us see the mistakes we make in game situations and help us understand what we need to do to fix it. We are ready for Wakeland."
Leave a Comment
About the Writer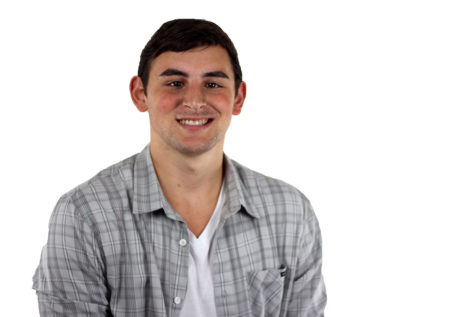 Caleb Stein, TRL Reporter
Caleb Stein, now in his senior year of high school, is excited to be coming back to The Red Ledger staff for his second year. While many things have changed...