AP art to be showcased at Village of Fairview
Hang on for a minute...we're trying to find some more stories you might like.
As the year comes to the end, AP exams are continuing into the week, but for AP art students the show is just about to begin. The students of AP Studio Art will be hosting their art show at the Village of Fairview on May 14 from 6 p.m. until 9 p.m. to celebrate a year of art production. Many of the pieces on display will be available for purchase or auction.
"The work that will be shown is all the work that the students have created this year for their AP portfolio," art teacher Brice McCasland said.
Selected pieces will be auctioned to help benefit Kiva, a non-profit organization where people can give/receive loans to entrepreneurs, students, and others who are in need.  
"It is up to the students whether they want to sell or keep their work, but most have work for sale," McCasland said. "All artists donate at least one piece to auction for KIVA."
The works on display were created by AP 2D, drawing, and 3D student artists.
"[We have been preparing for the show] by mounting work and we have to clean up the space," senior Caitlyn Hanson said. "I have about 28 pieces in the show. I put all of my good pieces in it."
Both teachers and students said they are excited to showcase the art that they are submitting for what they hope to be a 5 on the AP exam.
"This is a show that captures the past year of their artistic creation and highlights their personal vision and artistic voice," McCasland said. "It is the pinnacle of their career at Lovejoy and is meant to celebrate all of the incredible work, care, gumption, and commitment that they have given to their artistic journey."

About the Writer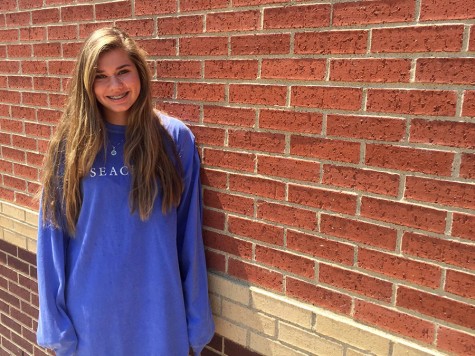 Gracie Sutherland, Staff Reporter
Gracie Sutherland isn't a typical 14-year-old freshman.Yes, she enjoys the basic netflix, sleeping, and her phone, but that isn't it in her hectic...