Red Ledger staff earns multiple state awards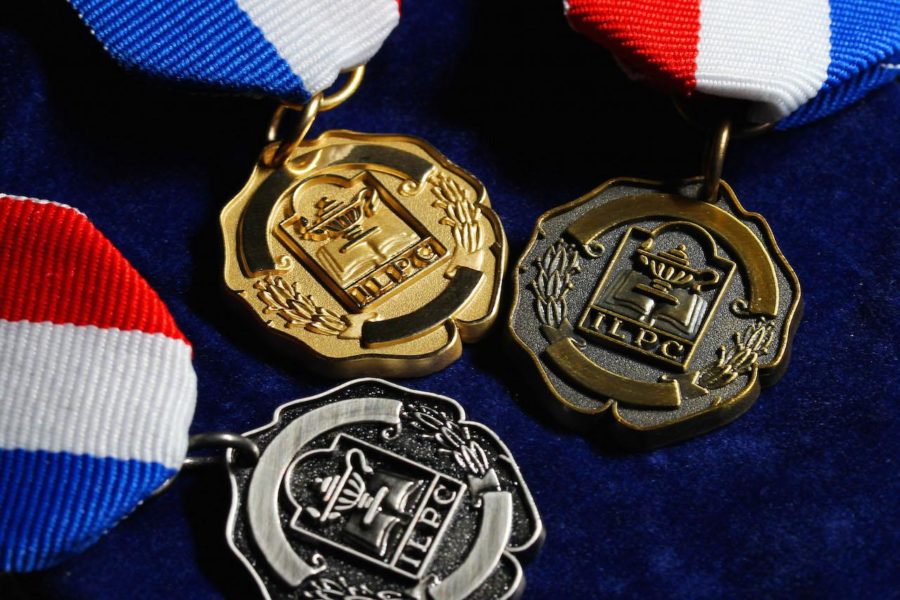 The Red Ledger received numerous awards at the UIL's Interscholastic League Press Conference (ILPC) state convention in Austin on Saturday. Of the 24 categories the staff entered, the newspaper came away with 16 UIL gold medals, 12 silver, nine bronze and six honorable mentions.
"I'm always excited when my staff members win awards, because I love to see their hard work and talent rewarded," newspaper adviser Corey Hale said. "While winning awards is not our goal in producing the newspaper, the criteria used to judge these contests are based on journalistic standards, and that's what I want our students to focus on: writing relevant stories that our audience will enjoy, while maintaining those standards."
Submissions for this contest began in February. With the 45 entries, TRL came away with 43 awards.
"When I was making submissions, I remember thinking, 'Wow, we really have a lot of strong stuff here,'" Hale said. "So I definitely anticipated that we'd have some winners, but when I got to Austin on Saturday and received this manila envelope just bulging with medals and ribbons, it did catch me off guard. I couldn't have predicted that we'd do so well."
Some students won several awards in the contest, including sophomore lead reporter Nick Smith and senior photo editor Stu Mair.  
"I got second for sports news story, first for sports feature, first for personal column, and a Tops in Texas award for subjective writing," Smith said. "The column 'I didn't know' was the story I am most proud of that I ever wrote, because, of course, the subject matter and how it impacted so many people at our school. It came at the time of my friend's suicide which also contributed to that."
Smith's column was chosen as the best subjective online newspaper story published in Texas this year.
"Of all the reviews, columns, editorials that ran in every division in the state, from middle school all the way to 6A, they chose Nick's story," Hale said. "And that's an even bigger deal when you consider how high Texas scholastic journalism ranks nationally. But I think it's also really special because it's for a story that the editors didn't assign to Nick. He wrote it on his own, because it had a personal impact on him, because he felt like he needed to, and then he shared it with us."
This came as a surprise to Smith, who didn't know that his story could win such an award.
"In the morning I didn't know I had won the award," Smith said. "But Mr. Hale has talked to all the teachers at a meeting that morning so both my first and second period teacher congratulated me on it. I didn't really understand what they were congratulating me on but I just said 'Thank you.' I didn't exactly know what it was about until I got to newspaper and Mr. Hale read off the awards."
Smith's wins and Mair's seven medals earned the pair enough points to qualify to apply for the UIL All-State journalism staff to be named this summer.
"This is the first time we have had two staff members on the UIL All-State team, and both of them are very deserving of the honor," editor-in-chief Julia Vastano said. "Nick and Stu are always willing to help with whatever we ask of them in class and I am so proud of what they have accomplished. It has been incredible to watch their journalistic abilities grow while on staff."
At ILPC, TRL also received the Award of Distinguished Merit which is the top rating in the state, as well as the Silver Star. The Silver Star is one of three awards representing the best of all the schools who receive the state's top rating.
"Our staff and the editors and I work diligently on making The Red Ledger the best we can everyday," Vastano said. "It is really amazing to have an organization such as ILPC recognize us in this way."
Sophomore lead reporter Hannah Ortega, who placed first in the state in feature writing, said she was not surprised at the paper's performance in the competition.
"We pour our hearts and souls into this publication, and we make sure we have quality, relevant, and interesting content," Ortega said. "I think I can say that, on behalf of The Red Ledger staff, we are very honored to receive these awards, and we will continue to grow and learn and become even better."
About the Writer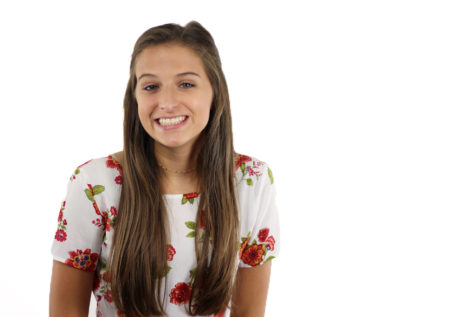 Mary Catherine Wells, TRL Editor-in-Chief
Mary Catherine Wells, a now senior at Lovejoy High School, proudly takes on the role of Editor-in-Chief at her online school newspaper, The Red Ledger....