Swim team to compete at district meet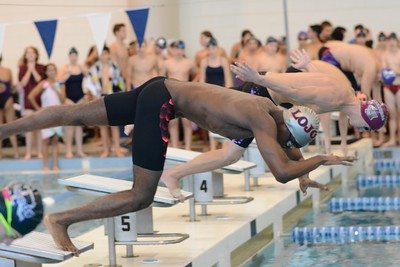 The Wet Leopards will be competing Friday, Jan. 22, at the district swim meet at Carrolton Farmers Branch, hoping to advance to the regional tournament taking place in two weeks. The district diving competition was held on Thursday.
"In a majority of the events, we have at least two people in the top five for both boys and girls, and all of our girls relays are in first over the other schools in the district," sophomore Sloan Carevic said.
The boys' team is also on track to excel at the tournament.
"We are seeded first for the relay, I'm seeded first for my event, and most of the guys are in the top six, which is needed to advance to regionals," senior Ben Ominara said. "I'm really excited to compete because I believe that we are going to come out as the dominant team."
While the team is expected to do well, rivals from around the district will also be trying to place their way into the regional and state tournaments.
"McKinney is definitely our biggest competition," Ominara said. "They have a lot of talent in their program and we are going to have to put in some serious effort to come out on top."
Despite the tough competition, however, the team has confidence in its abilities.
"I think we have a pretty good shot at the district championship," Carevic said. "My teammates and I know what we need to do to win, and we are willing to put in that effort to finish in first."
About the Contributor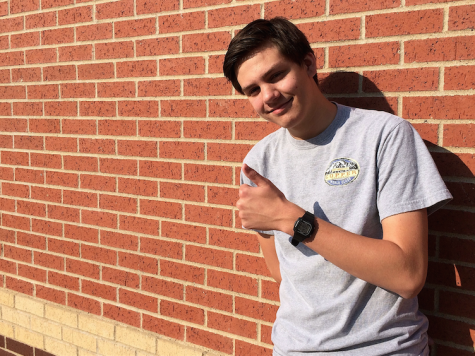 Riley Laurence, Opinion Editor
The rumors are true; Riley Laurence has agreed to give The Red Ledger one last shot. Entering his third consecutive year, Riley is still avoiding social...