Coast guard, inventor, meteorologist, and now, teacher
New physics teacher Bryce Sawyers brings more than a degree to the classroom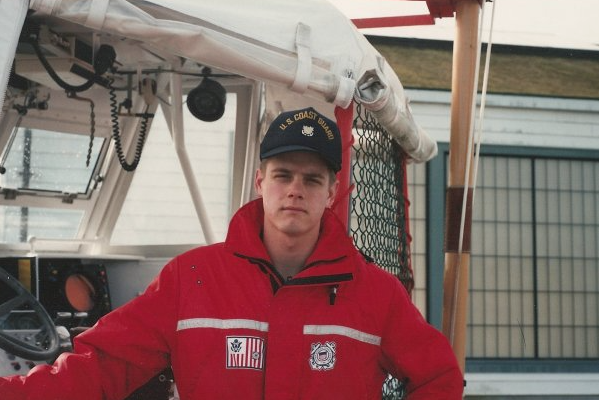 In the fourth grade, Bryce Sawyers knew what he wanted to be when he grew up – a meteorologist. Now, he has fulfilled that dream and moved on to become a man of many talents: service in the Coast Guard, an inventor with four patents, and finally, a physics teacher at Lovejoy High School.
After graduating from Plano East High School, Sawyers enlisted in the Coast Guard to be a meteorologist.

"I saw a presentation on TV when I was in fourth grade by meteorologist Harold Taft about tornadoes," physics teacher Bryce Sawyers said. "Ever since then, I was hooked on science. My Coast Guard rating was MST, or meteorologist. When I was in college, I looked at the job prospects for meteorology majors and it was not good. So, honestly, I chose the hardest major I could think of: physics. Plus, I love to know how things work, so it was a natural change for me."
Sawyers described his coast guard duty as "one of the best jobs" he's had.
"I love the Coast Guard," Sawyers said. "When my enlistment was coming up for renewal, though, I just could not resist the challenge of college. I wanted to push myself further than the Coast Guard could at the time. If I could live my whole life over again, being a 'lifer' in the Coast Guard would be a serious consideration; there was something new everyday."
After working for the Coast Guard as a meteorologist, Sawyers decided to take his life in another direction and earned two degrees in physics from UT Dallas, then moving on to work at Texas Instruments, where he developed the patents.
"I had a good career [at TI], but the corporate world really was not the place for me," Sawyers said. "I crave new things, new challenges, and TI simply became, I guess, boring."
During high school, Sawyers said he struggled with boredom and his own "poor attitude."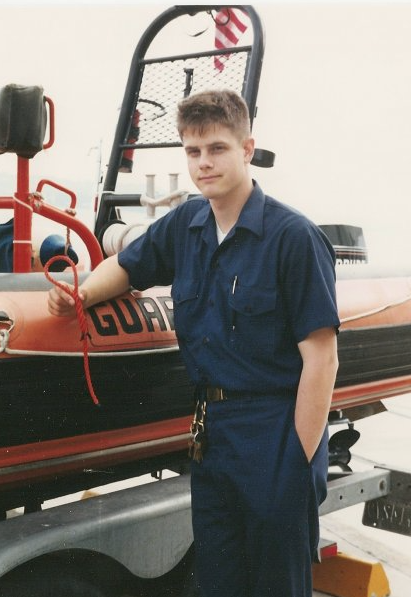 "I was never challenged back then," Sawyers said. "There were no engineering classes, AP was in its infancy so almost no one took them. Algebra II was the highest math offered at the school. I think a few students bused somewhere for Pre Cal."
Sawyers said the lack of challenges "created a horrible work ethic," but credits his time in Coast Guard for turning his life around.
"Once I grew up a little and served something other than myself, my attitude and work ethic completely changed," Sawyers said.  "Now, I constantly search for new challenges and self-improvement."
Because of his high school experience, Sawyers said he hopes that by teaching, he can share his experience and help his students make better choices after they graduate.
"Even though I had three siblings and parents who care about me, my formative years took place in relative isolation. I did not have anyone to really guide me through my late teens and early twenties.  Because of this, I made a lot of foolish mistakes.  I really just want to help young people have a better idea of what choices they have when leaving high school and how to make better decisions."
The "world of mathematics and physics" is something Sawyers wants to teach his students to appreciate.
"I would also like to share the beautiful world of mathematics and physics with students.  As a physicist, I got to play with some of the coolest technology I have ever seen. Most students do not truly understand what they are missing. Hopefully, I can bridge the gap."