Best in state
Darla Emerson is a finalist for the Presidential Award for Excellence in Math and Science Teaching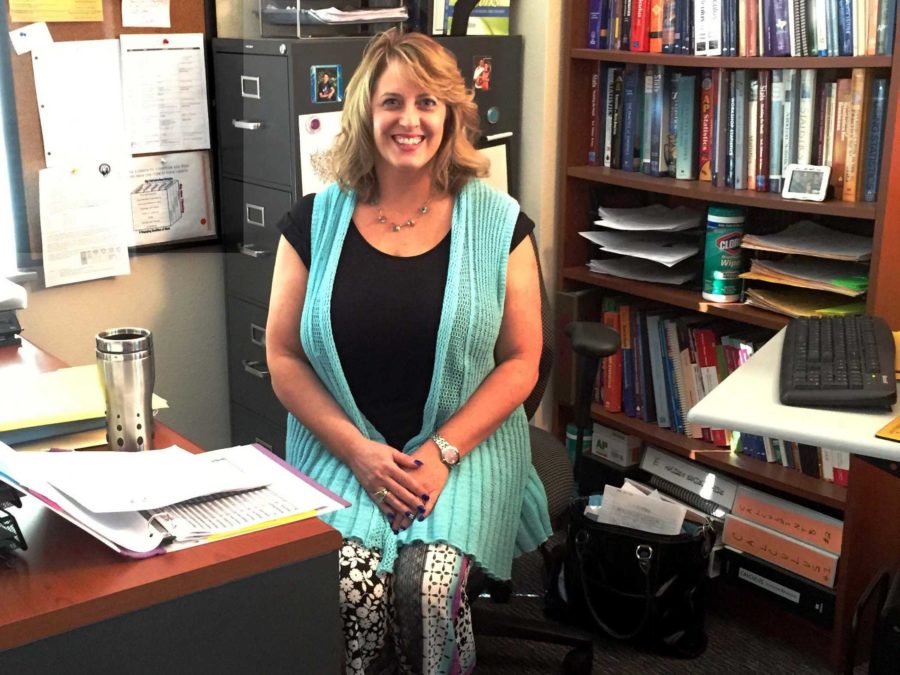 With more than 4,400 math and science teachers recognized for their work both inside and outside the classroom, the Presidential Award for Excellence in Math and Science Teaching, commonly known as the PAEMST, is widely renowned as the nation's highest honors for math and science teachers. While teachers from all over the nation are chosen for this award, AP Statistics and Precalculus teacher, Darla Emerson, has not only been nominated for the PAEMST, but has been chosen as one of five finalists from the state of Texas.
"I got nominated by Mrs. Dodson," Emerson said. "Basically, they pick one science and one math teacher from each state at the national level. If you win at the national level, then you get $10,000 and you get to meet the president on a paid-for trip that includes professional development for the 100 math and science teachers selected."
As the pool of nominees ranges across the United States, the nomination process is, by no means, quick and easy.
"To start the process, someone has to nominate you," Emerson said. "Then you have a lot of paperwork to fill out and you have to record a lesson start to finish without any interruptions and any editing, so whatever happens, happens. It just goes as is so they can see how you handle situations in class on the spot."
In addition to the video aspect of the application process, the nominee must fill out a 12-page essay answering questions on their recorded lesson, and they must send in three letters of recommendation.
"If you're selected as a finalist, then your assessment is sent to the national level," Emerson said. "I will not know if I win until next summer."
Associate Principal Teresa Dodson decided to nominate Emerson for the award because, according to Dodson, Emerson exemplifies the characteristics outlined in the PAEMST's five Dimensions of Outstanding Teaching.
Mastery of mathematics or science content appropriate for the grade level taught.
"Emerson has a master's degree in statistics and has taught the content for many years," Dodson said. "Most teachers with her credentials teach at the college level, so I have always been excited that she has chosen to continue to teach statistics in high school."
Use of instructional methods and strategies that are appropriate for students in the class and that support student learning.
"Throughout the course of the unit we are on, Mrs. Emerson uses a lot of different ways to teach us the material," senior and statistics student Maria Tabakis said. "We have notes accompanied by videos explaining the notes, labs and different group activities, and even scavenger hunts that altogether make it pretty easy to understand what we're learning."
Effective use of student assessments to evaluate, monitor, and improve student learning.
"Mrs. Emerson gives us so many tools to really assess where we are in our understanding throughout a particular unit," senior and statistics student Mayra Yundt-Pacheco said. "There are WebAssigns, group quizzes, notes videos, reviews, practice tests, and more, but on top of that, she is even here every morning for tutoring and stays at the school every Thursday night for multiple hours to make sure her students have every opportunity to learn the material being taught in class."
Reflective practice and lifelong learning to improve teaching and student learning.
"She sets incredibly high standards for herself and for her students," Dodson said. "I have had the privilege of working with her in both McKinney and Lovejoy, so I am aware of the extra time and effort that she devotes to her students and to the profession."
Dodson has been Emerson's evaluator for the past three years and has seen first-hand the progress that Emerson has made over a small part of her teaching career.
"She is always not just willing but intentional about making adjustments if they will benefit the students and their learning," Dodson said.
Leadership in education outside the classroom.
"Mrs. Emerson has been involved with the College Board for many years, attending the AP exam reading and serving as a table leader," Dodson said. "While this involvement has led to several other consulting opportunities for her, she has been judicious in balancing her work load. She [also] makes herself available to many statistics teachers outside of LHS, serving as a mentor."
While Emerson has received recognition by her superiors, her students also notice her outstanding qualities reflected in her nomination for the PAEMST.
"It's really impressive that she can manage to teach a subject as complicated as statistics and still make it understandable for students while balancing teaching Precalculus and providing her us with so many resources," Yundt-Pacheco said. "My favorite thing about being in Mrs. Emerson's class is that she manages to answer all of my questions without making me feel stupid for asking them and she always gives us more than enough time to master the content before we test over it."
About the Writer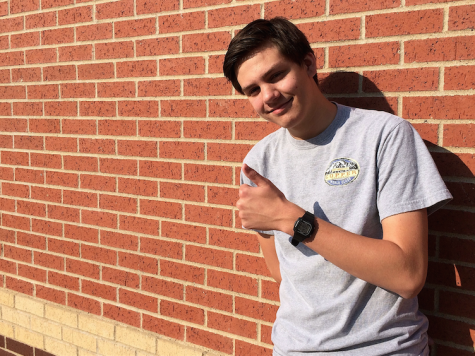 Riley Laurence, Opinion Editor
The rumors are true; Riley Laurence has agreed to give The Red Ledger one last shot. Entering his third consecutive year, Riley is still avoiding social...