Let the Games begin
Students stay alive in the Homecoming games by food donations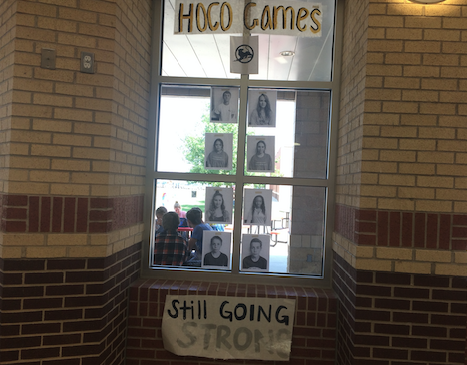 Hang on for a minute...we're trying to find some more stories you might like.
Each year, students participate in homecoming week activities that include interactive games. This "Hunger Games"-themed week, like last year's games, will take place with the purpose of donating food to those in need.
"Basically the Hoco games are to promote school spirit among the classes with competitions, and you have two students from each grade level that are fighting for their lives," Student Council Advisor Teresa Dollinger said. "To earn some lives back, like in Hunger Games, where the parachutes fly in, the class can bring canned goods in."
The two students representing each class participate by fighting for flags tied around their waists and can recover flags by donating cans for the Allen Community Outreach.
"It's an incentive for students to bring cans and bring people back to life," Student Council secretary Ben Ominara said. "It's a fun game. It's a really fun game that is essentially a food drive."
Every five cans will amount to one service hour for any student in NHS or Key Club. Student Council members are hopeful that this addition to the games will make the food drive more successful than it has been in past years.
"NHS and Key Club are both offering service hours for when students bring cans in, and I think that will get students more involved," Dollinger said. "It is a game, it is a contest, but we want to focus more on the canned food drive because it's gotten away from that in the last couple of years."
For Student Council, the week is more about the canned food drive than it is the games.
"We are really hoping that if more people know about it this year, we can get more cans and help more people," Ominara said. "At the end of the day, it's a food drive, and we want our school to be apart of helping the community."

About the Writer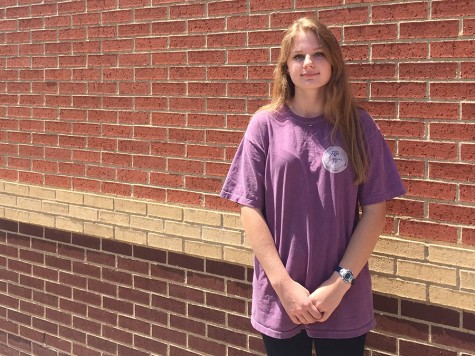 Savannah Whitmer, News Editor
As a senior, this is Savannah Whitmer's fourth and final year on The Red Ledger staff. Previously known to her devoted readers as The Only Human Ever...