An extra opportunity for theater students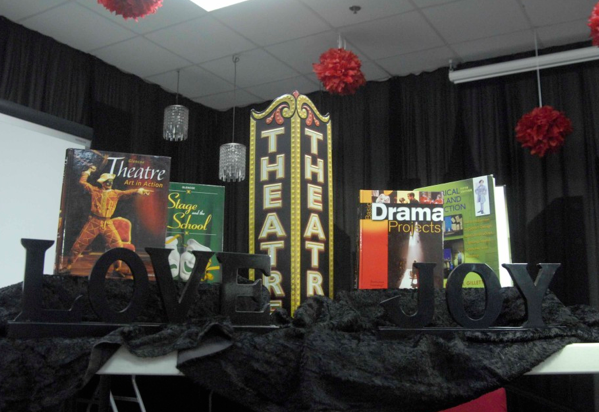 Actors will soon be able to double up on their theatre classes. For the first time, students can enroll in both Production class and Advanced Acting in order to attempt to strengthen their skills as actors while still rehearsing.
"In the past people have skipped [Advanced Acting], going straight from Beginning Acting to Production," Advanced Acting teacher John Davenport said. "[Jessica] Brewster and I talked about it and felt like we were doing our kids a disservice by not allowing them to continue their training. We felt that it kept our students plateaued and didn't afford them the ability to grow as an actor."
The ability to take both classes has some students excited.
"I am taking Advanced Acting and also auditioning for Production because I want to improve as an actor and also be able to perform in shows and do tech work," junior Mykenzie Rogers said. "I really like that I can take both if I get in."
Advanced Acting takes what students learn in Jessica Brewster's Beginning Acting class and turns it outward into scene work with other class members.
"In [Advanced Acting], no longer is all your work internal and self contained," Davenport said. "Now it has to work with someone else in order to create a partnership where you feed off each other to make a scene believable and real."
In previous years, Advanced Acting students who are cast in the One Act Play must transfer to Production class.
"I think it's a great opportunity for theatre students because both are excellent training in very different ways," sophomore Zoe Kahana said. "If I had the room in my schedule, I would like to take both because I think they complement each other very well."
The hope is that the change will benefit the entire program.
"It's similar to being in Varsity Choir and also being in A Capella," Davenport said. "Where one allows you to be in the top class, but the other challenges you in other ways as well, allowing you to try different things and stretch yourself."