Dancing for years, Weeks eyes future career
As students progress through high school, they hear more and more from parents and teachers to start thinking about their future. Some students have no idea what they will do, but others have their mind set on something at an early age. That's been the case for freshman Hannah Weeks since she was a little girl.
"I started dancing when I was three," Hannah said. "That was the first thing I ever did that was like an extracurricular. I haven't stopped dancing since then but I've tried things like soccer, softball, and cheer on the side. I currently dance at Powerhouse of Dance in Frisco and Dallas."
Her parents decision to start Hannah in dance seemed like a natural progression.
"As a baby she was always dancing around and could never sit still," mom Stephanie Weeks said. "So at three she took ballet."
Hannah did several types of dancing before she settle on her favorite thing.
"When she was in kindergarten she saw a 12 year old competitive dancer perform in the school talent show," Stephanie said. "She said, 'Mom sign me up. I want to dance just like that.' She started competing at seven and she was addicted to tap and jazz. At ten she said, 'Mom I really like being judged. It makes me better.' At 11 she met a true urban hip hop teacher named Amber who performs in L.A. She changed her life. From that moment she said she wanted to be a hip hop back up dancer and she has never wanted to do anything else since."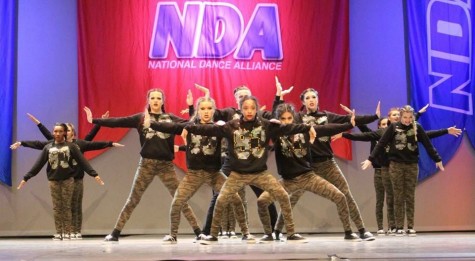 Hannah recently had a big accomplishment at the NDA competition.
"NDA was a lot of fun and it was my first year competing there," Weeks said. "It was very different. We got first place and a partial paid big to worlds. I competed four times and I won twice. It was really emotional and I didn't know what to expect going into it."
Last May Hannah's team took second place at the world's competition in Orlando.
"World's was honestly one of the best times of my life," Hannah said. We got second and that was a pretty big deal. The first place team was from Florida so it was cool because we beat the other countries."
At the recent blacklight pep rally, Hannah choreographed the freshman dance.
"
Instead of going to college, I am going to L.A. to start my career as a dancer"
— Hannah Weeks
"Choreographing the dance was challenge because all of the cheerleaders have different strengths and we had to change it around a little bit," Hannah said. "But it was a lot of fun and we all got to kind of contribute to it. That was my first performance that people were showing my work that I have done.
Hannah aspires to continue with this dream and become a dancer/choreographer when she grows up.
"I have decided that after high school, instead of going to college, I am going to L.A. to start my career as a dancer," Weeks said. "Dancers, nowadays, are getting hired really young. So if I were to try and make a career out of it after college, it would probably be too late. So L.A. will give me a lot of opportunities. To start my choreographing part of it, I think I need to start out as a dancer and be in the background a little bit before you can step up and start choreographing for other people. But I think if i were to be in L.A. the steps to get there would be easier."
Hannah's family supports her in her dancing dreams.
"I think Hannah's dancing is incredible," older brother and senior Garron Weeks said. "She is really passionate and works hard. I do support her dreams of going to L.A. She can do it because she is really that good."
About the Contributor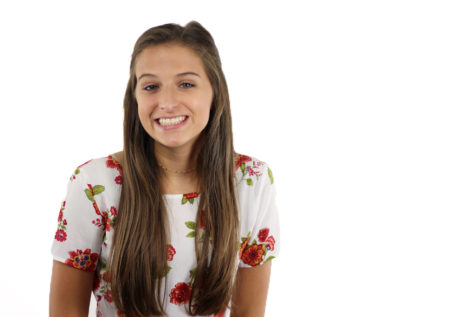 Mary Catherine Wells, TRL Editor-in-Chief
Mary Catherine Wells, a now senior at Lovejoy High School, proudly takes on the role of Editor-in-Chief at her online school newspaper, The Red Ledger....