Backflips and tumbling: national cheer competition comes to Dallas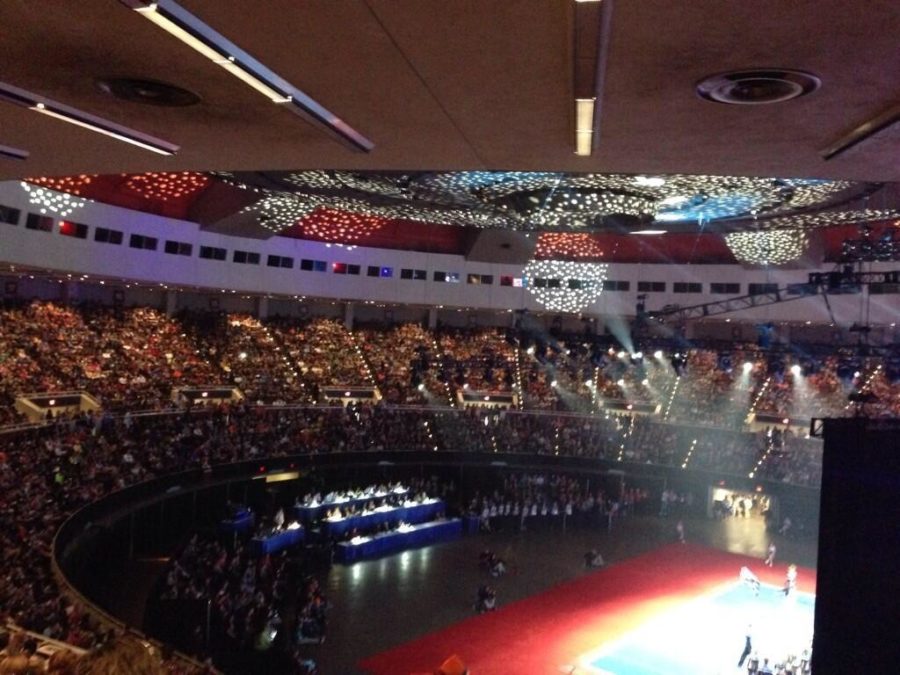 38,000 spectators, 25,484 athletes. 1,143 teams, 41 states, 5 countries, 1 competition. The National Cheerleading Association all-star nationals is one of the biggest competitions in the cheer world and it is this weekend at the Dallas Convention Center.
"NCA is where a lot of teams from around the world come together and compete," sophomore and Spirit of Texas athlete Alison Gilcrease said.
Having so many spectators, this competition can be intimidating to some people.
"I am very nervous and I don't want to die because this competition is very scary," freshman and Pro Spirit athlete Katarina Mapes said. "There are a lot of people at NCA and it is very intimidating. Also, it is the most important thing and it is what we have been training for all year."
At NCA all teams don't directly compete against each other as there are divisions based on level, the number of people and if a team is all-girl or co-ed. But whatever the division, there's a playoff every cheerleader wants.
"When you win NCA you get jackets," junior and Envy athlete Hannah Warrick said. "On the back they say national champions and they are super comfy and warm. You can also win bids to other competitions but it is extremely hard. Those competitions include summit and worlds which are the competitions held in Disney World."
But the things that are won go beyond a piece of clothing.
"It's the best feeling in the world," freshman and Cheer Athletics athlete Kaitlyn Redding said. "All the hard work you have done the whole season finally pays off. You get very happy and tingly."
Some people think that competitive cheer is easy and just like school cheer, but that's not what these girls believe.
"Competitive cheer is very hard to explain because their are so many components," freshman and Pro Spirit athlete Kara Davis said. "It is very hard. You flip, stunt, jump, and you dance. You have to be at the competition two to three hours in advance with your team. It takes about 30 minutes to warm-up in the warm-up room and then you compete for two and a half minutes. We have been preparing for this competition all year."
Lots of emotions flood over these cheerleaders as the clock to NCA quickly counts down.
"I love seeing all the different countries and states come and meeting other people," sophomore and Cheer Athletics athlete Ashlyn Singelyn said. "I am so excited for this weekend. We have worked so hard for this and this is like the world's of cheer."
About the Contributor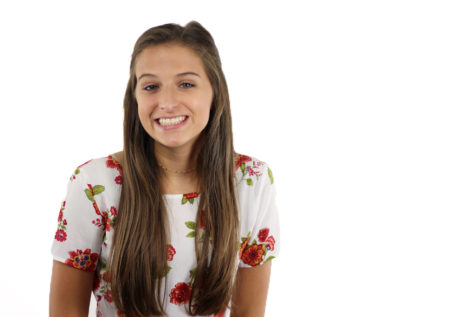 Mary Catherine Wells, TRL Editor-in-Chief
Mary Catherine Wells, a now senior at Lovejoy High School, proudly takes on the role of Editor-in-Chief at her online school newspaper, The Red Ledger....