An ode to Blue Bell
With the news of Blue Bell….. I have started for the great ice cream loving community….
a modern epic poem

As the sun comes out I look for the moon to appear fast
For ice cream comes at night but will it last?
This Blue Bell catastrophe has caused an ache in my heart
For all ice cream lovers around they have taken our art
Our tongues will miss the soft taste of the oh so delicious ice cream
Maybe we will wake up and it will all just be a bad dream!?
How to move forward with such disappointing news
I'm not quite sure it's like a light bulb blowing its fuse
The circumstances make it hard to disagree with their call
But still hearing the news I couldn't help but fall
For now my nights must have a different ending
But let's be honest any other brand and we'll all just be pretending ://
About the Contributor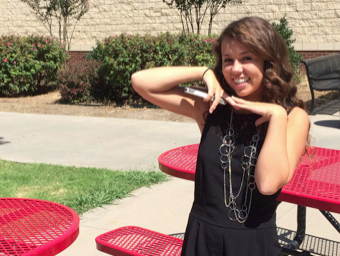 Katie Curry, Staff Reporter
Mike and Ikes, puppies, jeeps, One Tree Hill, and ice cream...lots and lots of ice cream; it's Katie. Her life pretty much consists of these things with...