Google Drive takes wrong turn
Changes made by Google present problems for district technology department
The school's move from SchoolTown to Google had been relatively trouble free until recently, when without warning, Google recently decided to encrypt all the traffic to their services such as Google Search, Calendar, YouTube, and Google Apps.
"The encrypted traffic is what hides sensitive data or what you rely on for secure data transfer of credit card or other personal or student information," Lovejoy ISD Director of Technology Tina Phillips said. "Without the assurance that this traffic is not viewable to others, no one would be able to use the internet for online banking, shopping or any number of other legitimate transactions that we all do online every day. As school districts continue to depend more on the internet for teaching and secure transactions, there is a greater focus than ever before on security and privacy concerns and using encrypted traffic (HTTPS)."
"
The encrypted traffic is what hides sensitive data or other personal or student information."
— Tina Phillips
Google Search and YouTube in particular have created problems recently.
"Our schools have long enjoyed the use of Google Search with the expectation that inappropriate content would be blocked, including distasteful and pornographic image thumbnails," Phillips said. "And over the years, YouTube has increasingly become an important tool in today's classroom — with the same expectation to filter out inappropriate or objectionable content."
Times have changed, however, and it is not as easy to determine the server a user is connecting to.
"For a very long time, we have had the capability in our web filter to determine the encrypted server a user is connecting to, even though we could not see the specifics of what a user was transmitting," Phillips said. "This means that we could identify that a user was shopping on Amazon but not what they purchased or their credit card information they paid with. This is no longer true for Google."
Now, the protections that Google is trying to make is making it nearly impossible to filter the internet content.
"With Google services now always encrypted, the same technology keeping your credit card safe on Amazon prevents the district's ability to see what our users are searching for on Google or YouTube, making it nearly impossible to block inappropriate or objectionable content," Phillips said. "That assurance of privacy is critical, but so is the assurance of student internet safety. LISD still has a requirement to filter searches, selectively allow or block Google services, and filter YouTube (while allowing safe access to educational videos)."
Because of these changes, the technology team has been trying to adjust the filter to work with changes Google has made.
"Over the last week, we have been intentionally making adjustments to the district's network and web filter to develop the best balance between Google's forced encryption and our requirement to filter content," Phillips said. "Some of these modifications would fix one issue, but would also cause other issues. Our technology team is committed to finding solutions to having the best of both worlds. We are confident that we have the least restrictive settings in place, but are still providing the highest level of content filtering."
Because of the sudden change, this did create a challenge for the technology team.
"Google's decision to use encryption on all searches did create a challenge, because it was unannounced," Phillips said. "Our technology team did not have the opportunity to prepare the district's network and the campus technology equipment for the change beforehand. Therefore, the change by Google required the technology team to swiftly implement a solution and troubleshoot the impact on the various equipment around the district."
The troubleshooting phase created problems as the technology team began to work around Google.
"During the troubleshooting phase, some of Google's services became intermittently inaccessible, like Google Docs or YouTube," Phillips said. "Additionally, some Google services would work fine on a PC or android, but not on a Mac or Chromebook.  Students and teachers were very flexible and used browsers other than Chrome when needed to reach Google applications."
Classes around the school have had to make changes to work with these new problems as well.
"My students have adapted to the problems with Chrome accessing Google Drive, issues that we have been having lately, by using Safari and Firefox," technology teacher Ray Cooper said. "It hasn't been ideal but we have rolled with the punches and doing the best we can, but hopefully the district soon will find a remedy so we can use all the cool tools that are in Chrome."
Some students are hoping for a timely fix, as classes have been disrupted by these problems.
"I have had some problems with it and it has been annoying in the classes that I need to use a computer for," senior Rachel Frank said. "People are definitely taking advantage of it while they can and using YouTube when it is unblocked. Hopefully they figure it out soon so everything runs smoothly again."
Leave a Comment
About the Writer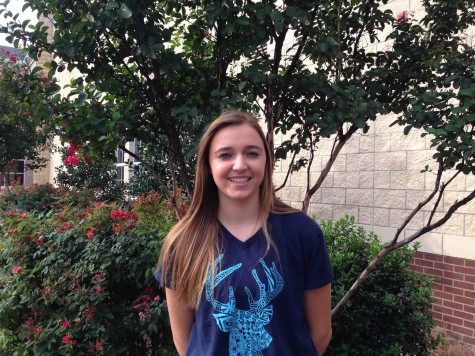 Sydney Grissom, Lead Reporter
Sydney Grissom is now a senior. She is addicted to Netflix and procrastinates everything until the last minute because that's when she does her best...