French students tested on knowledge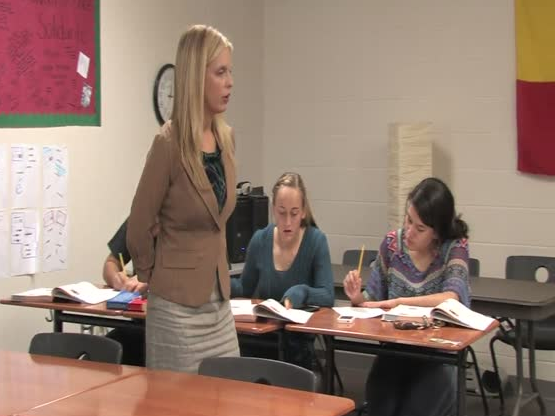 French students put their skills to the test the Thursday and Friday before spring break taking "Le Grand Concours", a proctored exam that will rank students by state and nationally according to ability.
"This is a national test given to students in all 50 states and it ranks students according to ability," French teacher Melody Mozley said. "There are five levels of the test given, and we will be testing levels one through four."
Students chose to take the hour long test, and will receive their ranking and score in a few months.
"It is by volunteer only because this is the flagship year we are trying this at the high school," Mozley said. "I have 33 students who volunteered to take the test after school today and tomorrow, and I think they will do very well."