Speech and debate students place at state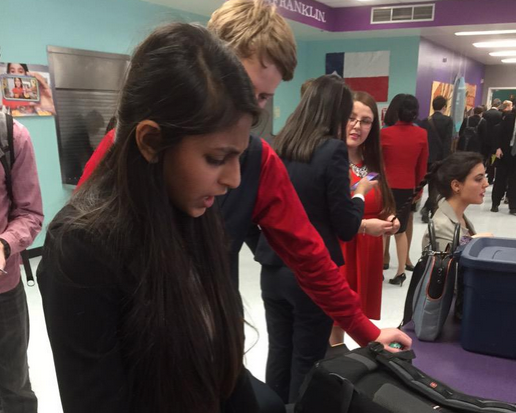 The Speech and Debate team returned from the Texas Forensic Association State Tournament in El Paso with several students finishing as finalists including Avery Flessner placing 4th in Humorous Interpretation, Avery Flessner and Nate Wutzke finishing 4th in Duo Interpretation, Sonali Mehta making it to semifinals in Poetry Interpretation, and Jolen finishing 7th place in Cross Examination.
"I am just so proud of my kids," Speech and Debate teacher Parker said. "We had the most qualifications there that Lovejoy's ever had and it's always exciting to see that level of competition. It was exciting because it took some of the top one percent of students in Texas to even get there. We had a really great time and I'm just so proud."
"We has a lot of rounds and everyone did really well," junior Nate Wutzke said. "I think we did a really good job and represented Lovejoy well. We had pretty rigorous competition since everyone there was the best of the best."
For some students, it wasn't their first year to attend the state competition.
"This was my second year attending and my first year competing and breaking out of the preliminary rounds," junior Sonali Mehta said. "I ended up make semifinals in Poetry Interpretation out of 72 of the best statewide competitors, and placed around 10th."
The Texas Forensics Association State Tournament only allows competitors from the top one percent of debate students in Texas.
"TFA state was a lot of fun just to be able to compete against the best interpreters in the state of Texas," senior Avery Flessner said. "It was rewarding to place with my Duo Interpretation partner, Nate Wutzke, but it was also really rewarding to place by myself in Humorous Interpretation."
About the Writer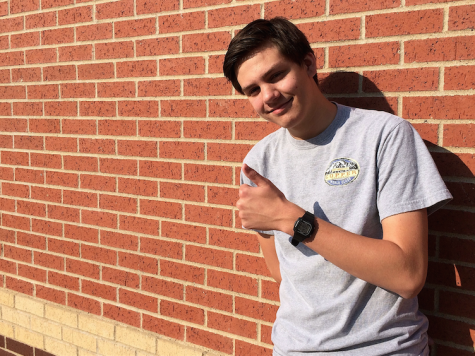 Riley Laurence, Opinion Editor
The rumors are true; Riley Laurence has agreed to give The Red Ledger one last shot. Entering his third consecutive year, Riley is still avoiding social...