Girls bowling team advances to state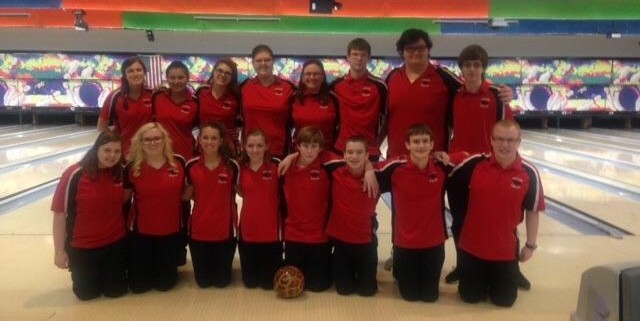 The girls bowling team will be competing for its first state championship on March 29 after finishing in third place at the regional competition in Rowlett on Saturday. For the boys, it was a close call as the team finished in fourth, one spot away from advancing to state.
"Both teams were excited, and nervous, as the matches started," bowling coach Crystal Smith said. "The boys were shaky the first few games, but quickly rebounded and fought hard the remaining five games. They barely missed advancing to state. The girls started out strong, faulted a few games, but then came back with a strong finish to advance to the state championship."
For the girls, going to state is a result of a renewed focus.
"The last couple times in practice we've been focusing on strikes and spares and not leaving pins,"  senior Marisa Kunzman said. "That really helped, because the more pins that we get the more points."
The girls have advanced, but according to Smith, they will face some challenging teams up at the state championship.
"So far, our biggest competition is Allen High School and Prosper High School," Smith said. "I am still waiting on regional results from Central and South Texas to prepare for our other competitors. We are working on getting more strikes and picking up our spares. Picking up our spares is what will help us to be the most successful against the competition."
The boys came up just one place short from advancing to the state championship, but they are confident they will make it out of regionals next year.
"Out of eight teams, we placed 4th, one position shy of making it to state," junior Jared Cooper said. "I was a little disappointed, but I'm proud of all the hard work and effort the team put in to get us as far as we did. I'm going to keep working hard and improving my technique to help bring up my average, that way, I'll be able to strike when we need it the most. There isn't a doubt in my mind that we will make it to state next year."
About the Contributor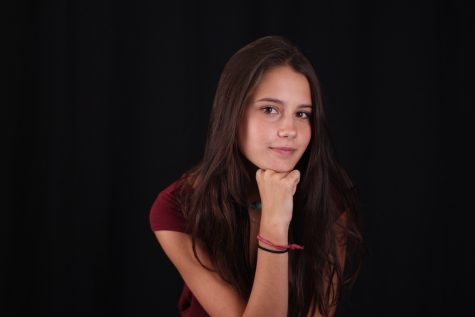 Hallie Fischer, Editor-in-Chief
Hallie (ha-lee) Fischer is a super-excited, kinda-tall, slightly-sarcastic writer who is more than ready to start her fourth and final year on staff as...