School selected for national pilot program
The high school will be administering a federal test to randomly selected seniors who have chosen to take the 90-minute, data-gathering assessment on Thursday. The test is called the NAEP, or the National Assessment of Educational Processes, and tests selected students in two of three categories – science, English, and math. The school's senior class was selected by the program, and of those seniors, 100 were randomly selected.
"We didn't have anything to do with the selection," assistant principal Bruce Coachman said. "The NAEP contacts our district, we've been selected before, we typically don't get selected every year, but it's a national test that school districts give voluntarily, they pick a cross-selection of students, and they pick randomly."
There is no requirement to take the assessment, nor will it affects the students grades, transcripts, or class rank whatsoever.
"It is optional," Coachman said. "I want to encourage students to take it. Everyone will take the English portion, and in addition, some will take math, and some will take science. You don't know what test you're taking until you go into the room, the scores do not show up on the students transcripts, they will not know what they make, and I'm not even certain there's a pass/fail; it's just data."
After the test, the district will receive data from the exams that will serve as an indicator of how well it is preparing the students in the assessed subjects.
"It takes about 90 minutes, and I haven't decided what periods we're going to give the test," Coachman said. "We're going to try to accommodate the students that have dual credit, so we're just going to have to pick the best time, but again, there may not be a good time."
Regardless of when it is, some students have already decided to test regardless of time.
"The information from this test is going to be used to determine a lot of national rankings," senior John Weichel said. "They use it to see how the United States, Texas, and Lovejoy stack up against everybody else. It's not something I'm thrilled about doing, but it's only 90 minutes, about 2 class periods, so if it's going to help in terms of giving back to Lovejoy, then I'm absolutely going to do it."
Leave a Comment
About the Contributor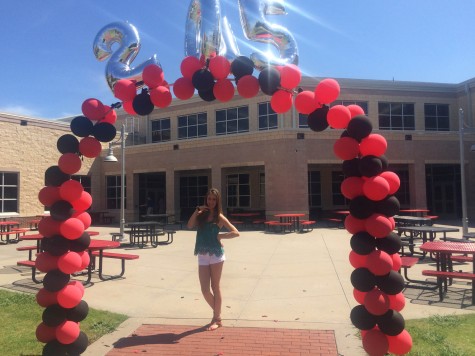 Claire Peralta, Staff Reporter
Now that she's a senior, not much has changed besides the dwindling number of days until her graduation. Claire Peralta is still as awkward and unsure...