Four students to perform in All-State Choir concert
People usually don't think of buying tickets high school events as exclusive, but when it comes to Texas All-State Choir, there aren't exactly an abundance of tickets. Saturday's Texas All-State Choir concert, as part of the Texas Music Educators Association's convention in San Antonio, is one of the most exclusive high school events to get into.
Four tickets are given to each student who made All State (Ben Meaders, Haley Whitaker, Shane Gentry and Rachel Bradley) and family members have those tickets reserved for them and are guaranteed a seat at the event.
"Both of my parents are going this year," junior Shane Gentry said. "I'm happy they get to go, because I can't wait for them to see me compete with all those people."
The students will be performing some new pieces as well as some pieces they have been working on since the summer. Some of the All State Mixed Choir pieces include "Chariots", "In the Night We Shall Go In", and the daunting "Singet dem Herrn Ein" by Bach.
"When we get there, we will start learning our music for the first time which might be stressful, but we have been preparing for this so we should be fine," senior Haley Whitaker said.
The Mixed Choir performs on Saturday at noon, the Women's Choir performs at 3:30 p.m. and the Treble Choir performs at 5:00 p.m. The All State students are excited to sing with many others.
"There's some great music that I know will sound great with everyone," sophomore Rachel Bradley said. "I don't think I've ever been more excited for something! It's going to be amazing to sing with so many passionate, talented singers who love choir as much as I do."
For more information about the convention and the All State performances, visit http://www.tmea.org/conventions/2015/performances/all-state
About the Contributors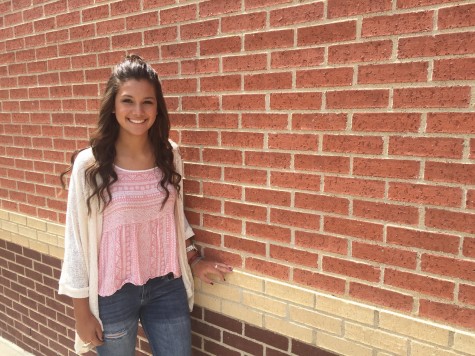 Izzy Valenzuela, Staff Reporter
It all started in the eighth grade after transferring to Lovejoy from the seaside city of Huntington Beach, California, when Izzy became a writer for her...
Ian Raybon, Multimedia Editor
Ian Raybon figures that if Alicia Keys was a man, there would be a song apt enough to describe him because he is constantly on fire. Ian has tried to find...