Leopard wrestling breaks gender barrier
Long hair is something that is not usually confined underneath a wrestler's headgear, but this year that is nothing out of the ordinary as two freshman girls have joined the high school's wrestling team.
"When I first came to Lovejoy in the 7th grade I was really good friends with Abby Eaton," freshman wrestler Julie Alyn said. "Girls wrestling was new that year to Lovejoy, so I decided to try it out and I fell in love with the sport."
With the majority of the Leopard wrestling program being male, there are obviously differences head coach Mike Eaton has to consider.
"Women are much more flexible, for the most part, and that makes it hard to do some moves that you would use on men," Eaton said. "Men would typically turn or relent to the force applied to their body but women can be much more flexible so it does not affect them."
"
"Our women's program will be winning the district tournament, in the top 3 at regionals, and top 5 in the state if not better within 3 years."
— Mike Eaton said.
In addition to the girls being more flexible, they are also more disciplined.
"I have found that women have much more 'literal' when it comes to our coaching," Eaton said. "They seem to listen and follow our coaching much better then our men."
One special thing about coach Eaton is that he gets to share his love for wrestling with his daughter as freshman Abby Eaton is one of the two wrestlers on the high school program.
"It's definitely a lot of fun having my dad as coach, but it's challenging too," Abby Eaton said. "He pushes me a lot harder, and he has higher expectations and I definitely want to make him proud because he is my dad."
In Texas, there is a different division for female wrestlers which is very helpful when it comes to recruiting girls to wrestle.
"There is a lot of competition out there for women at the high school," Eaton said.
"Texas is one of four or five states which offers a separate women's division at this level and this has really sent our numbers up incredibly."
Part of the struggle for the female wrestlers is that during practice they are surrounded by males and if one of the girls isn't there things can be challenging.
"Wrestling is hard sometimes because if Abby is gone one day, and I don't have a partner the guys tend to not want to wrestle with us girls because of how much contact the sport requires," Alyn said.
One of the downsides to the Leopard women's wrestling program is the fact that there is no full time coach for the girls leaving Eaton to coach both the guys and girls.
"Many programs have been able to hire women [coaches] for their high school teams who have competed in high school and college, so hopefully we can do the same so that our women get the opportunity to compete at the same level our men can," Eaton said.
Despite the lack of a full time female coach, Eaton still has high hopes for the women's wrestling program in the near future.
"Our women's program will be winning the district tournament, in the top 3 at regionals, and top 5 in the state if not better within 3 years," Eaton said. "We will have at least one individual state champion and many more state placers by that time."
Aside from the high hopes for the program, the main goal for Eaton and the girl's wrestling program is to simply become good wrestlers.
"Other than those things, I have really coached women much like I would coach our men–to be good wrestlers," coach Eaton said. "Not good "for a girl".
While the girls aren't out to make a statement, they sometimes feel the need to prove themselves.
"Being a girl in a male dominant sport is a lot harder, because a lot of times guys underestimate what you can do, and they usually think that it's a lot easier being a girl, but it's definitely not," Abby Eaton said. "Girls get after it just as much and even more possibly, because we have a lot to prove."
View Comments(1)
About the Contributors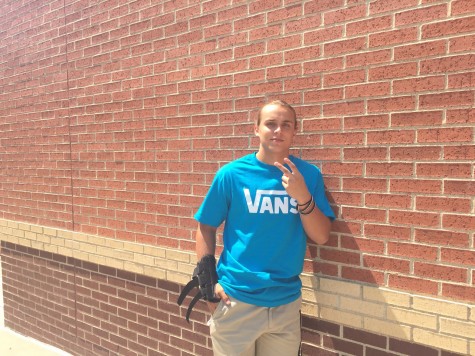 Kevin Davis, Sports Editor
Kevin Davis is returning for his fifth year is the newspaper program in middle school, and is a senior this year. He is also the sports editor of The Red...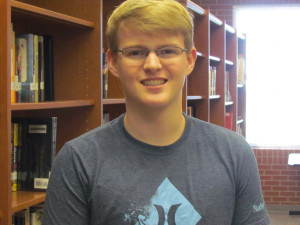 Ben Prengler, Photo Editor/Business Manager
Benjamin Prengler has many titles: President of Student Council, President of the Class of 2015, professional drummer, and photojournalist. Through the...