Shadow of Mordor brings great graphics and addicting gameplay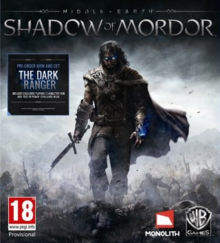 Monolith Games is well known in the game industry for its work on the F.E.A.R and Condemned series, but its new game Middle Earth: Shadow of Mordor, is a big change from their previous endeavors. In Shadow of Mordor, players take the role of Tailon, a Ranger of The Black Gate who has been turned into a wraith, a person who doesn't die. To reverse his curse, Tailon must find the orc who made him a wraith and seek revenge.
Right off the bat, the story reels players in.  The game takes place in the realm of Mordor, a fictional place well known by its appearance in J.R.R. Tolkien's The Lord of The Rings books. The graphics are very nice, clean, and polished. Weather effects were done especially well, as you can see the actual dampness of the ground and Tailon's equipment.  Another nice touch is that the PC version offers many different choices based on different PC specs.
Controls and combat are extremely smooth, making for a very enjoyable experience. Missions are varied and are enjoyable while the environment is beautiful and expansive, rivaling many other big games. The script is well written and well researched into The Lord of The Rings timeline and story. Voice acting is top notch and all the major characters are voiced by well known voice actors such as Troy Baker, made famous by his role in Bioshock Infinite, where he voiced the main character, Booker DeWitt.
Middle Earth: Shadow of Mordor is worth every penny with awesome graphics, addicting story while being easy to learn.