Swim team dives into district meet
Paige Sachse
The first step on the way to state starts for the swim and diving team as it competes in the district meet. It begins Thursday at 5 p.m. with the diving team competing at the LISD Aquatic Center West in Lewisville and finishes Friday at 5 p.m. with swimming events taking place at the LISD Aquatic Center in The Colony.
Head swim team coach Greg Fisher has been preparing the team since September.
"They have been working hard at practice all year, and now they are backing down and resting and focusing on their best events," Fisher said.
To help the team focus, Fisher implemented a "24 hour athlete" philosophy at the beginning of the swim team's training this year.
"It is not good enough to think of yourself as an athlete just when you practice or compete," Fisher said. "You must think like an athlete all day, every day. What you eat, what you drink, how much sleep you get, reducing stress, all will make you a better athlete."
Unlike other sports, the team can't advance as a whole from the district meet as the top 6 finishers in each event qualify for regionals in two weeks at the Frisco ISD Natatorium.
"The district meet is a precursor to the regional meet," senior Rachel Vaughn said. "So if you don't do well at districts, you won't go to regionals."
While only individuals advance from the district meet, the team hopes to win both a boys and girls championship.
"The boys team is trying to beat McKinney North," senior Drew Carson said. "We are currently behind them, but we are going to try and win districts by beating them. The girls team is currently first in the district."
Fisher feels as though his team is well equipped to perform well at the meet.
"Our girls are strong in many events," Fisher said. "They are seeded first in all three relays, and we have three in the top six  of the 100 yard freestyle. Drew Carson is seeded first in the 2 events he went to state in last year, the 200 yard freestyle and the 100 yard butterfly. Our new comer, Ben Omonira, is seeded first in the 50 yard freestyle and the 100 yard freestyle."
About the Contributors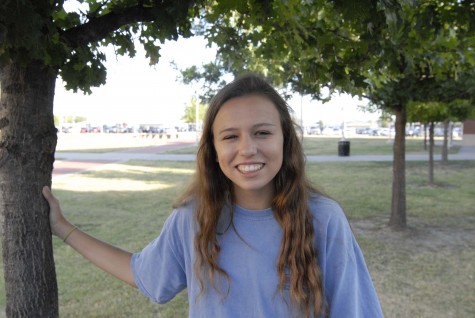 Dominique Mazero, Staff Reporter
Hey lil mama lemme whisper in ya ear. Here's a swaggy bio you might wanna hear. Okay the rap part of this bio is done. So stop reading it in rhythm with...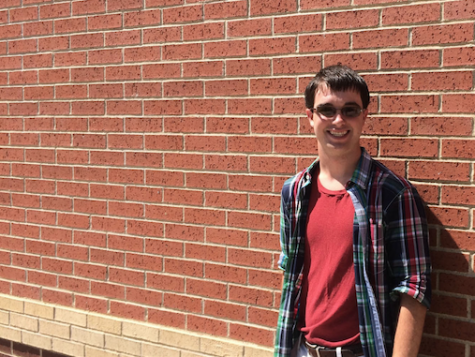 Stu Mair, Photo Editor
Stu Mair has been taking pictures of things for years, but has only been on The Red Ledger's staff for a year. Now the editor of the photo department,...