Metal gear: solid but short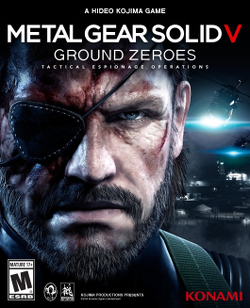 The Metal Gear Solid series, directed by Konami's Hideo Kojima, is known for its excellent writing and story. The newest installment, Ground Zeros, is no different, but unfortunately is painfully short and over priced.
Ground Zeros takes place in the year 1975, prime-time in the Cold War. Players take the role of well known hero, Snake, as he tries to rescue two of his soldiers from an American black site in Cuba.
The game is beautiful, especially on a PC. It has top notch controller support, graphics, voice acting, and story, and will provide a great atmosphere for any player. Unfortunately, it's only about two and a hours half long, at most.
There is only one main mission, and after completing that there are two side missions that are also extremely short. The missions are a lot of fun, and are worth the time and effort, there should just be more content for a game priced at $20. This game is basically a paid demo, showcasing how good Metal Gear Solid V: The Phantom Pain is likely to be when released later this year.
Considering games with 100+ hours of content can be bought for $20 on Steam, it is a game to buy at one's own risk. On sale, the game is a must buy. Otherwise, save the $20 and watch a walkthrough of the game on YouTube.
Platforms: Reviewed on PC