Off-campus lunch for seniors to be determined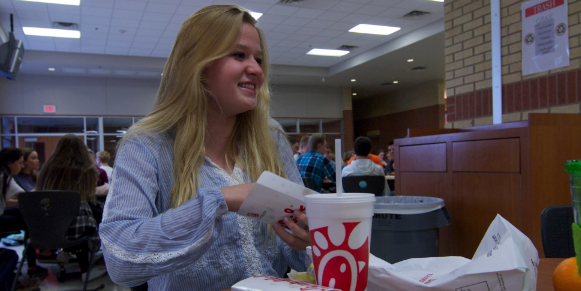 Propping open doors and sneaking out to Sonic during lunchtime may become a thing of the past for seniors, as principal Chris Mayfield met with student and executive council president Ben Prengler Wednesday about possibly allowing off-campus lunch as soon as next semester.
"Nothing has been decided for sure, we [the administration and I] are going to keep looking at it and make a decision after Christmas break," Mayfield said. "We're still going to look at it more to see if it's something we will be able to do."
The often-deemed "privilege" wasn't just brought up up by council members, as multiple students outside of executive clubs have voiced their opinions as well.
"I've had some senior students come to me personally this year and ask what I think about allowing senior off-campus lunch," Mayfield said. "There's just some things and details that [myself and the administration] have to go over before we can make a final decision."
Even if administration decides not to give off-campus lunch to seniors, the meeting and acknowledgement of student wants can be considered a good sign.
"I would say [the meeting was] a step in the right direction," Prengler said. "I think seeing that administration is open to the idea of having off campus lunch sooner than [in my opinion] was expected, is a step in the right direction, especially for the class of 2015."
If off-campus lunch does happen, the class of 2015 may have to watch how they handle it.
"I think, if the class of 2015 were to take on this responsibility, and treat it well and respect the privilege, if it happens, it will be beneficial for classes to come," Prengler said. "Nothing has been set in stone, nothing has been decided, there are a lot of logistical concerns that need to be addressed before anything can be implemented for sure."
Leave a Comment
About the Writer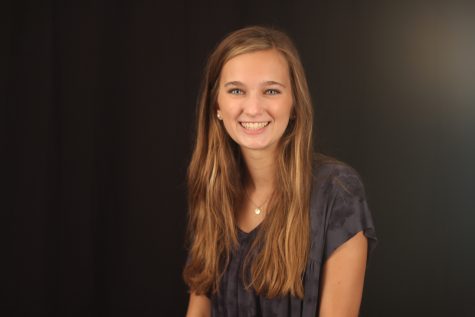 Jillian Sanders, Editor-in-Chief
Jillian Sanders is a senior, 18 years old, and a lover of many things. She loves writing, playing the piano, reading, being outside, Younglife, and choir....