Student help aids French teacher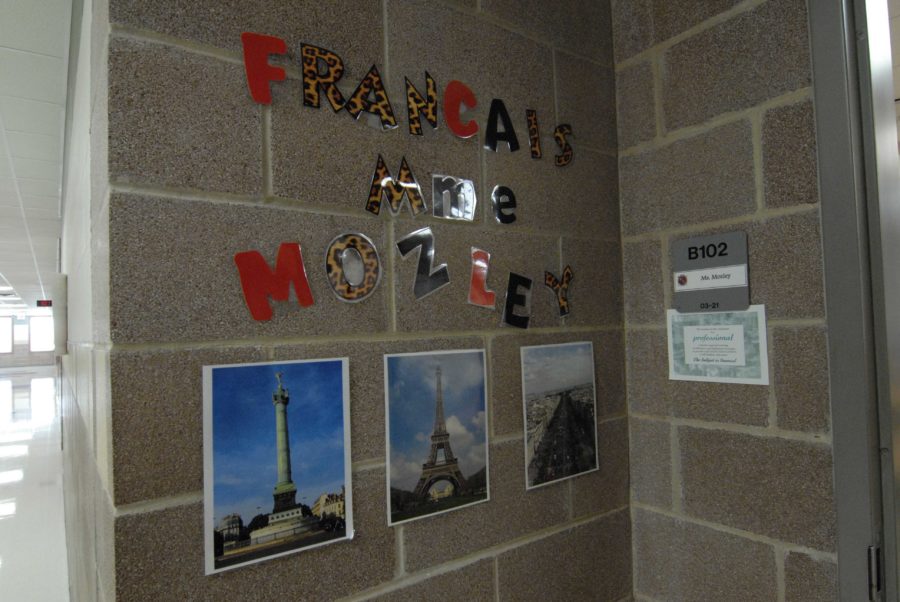 When French teacher Melody Mozley decided to become the freshman cheerleading sponsor and had to squeeze two French classes into one, she knew she was taking on a role too big for just one person. Because of this challenge, Mozley consulted AP French student Claire Peralta to help her manage the large number of students.
"To me, French 2 is the hardest on the students because we learn so much in level 2 that it can be really tricky," Mozley said. "I really thought that with over 35 people enrolled in French 2, that I really needed a co-teacher: someone to help me walk around and help people as they work. So I spoke to Claire about it because she's been taking French for years, she's very high level, she's an AP student, and she's very responsible. I asked her if she would be interested in that role and she said yes. Then, I talked to the principals and we made it happen."
In addition to taking AP French, Peralta has taken the role of Mozley's student teacher. She has chosen to use this opportunity to sharpen her French skills for the AP test this coming May.
"I am taking the AP French Language exam in May, which goes over everything [I've] ever learned in French packed into one giant AP test," Peralta said. "I feel like being a student teacher is really going to help me go over concepts I may not have grasped in addition to building on the things we are learning in AP."
Her role does not have her just running errands for Mozley. In fact, Peralta has more responsibility than she would have imagined.
"She comes in every day and sometimes does things as simple as grade papers for me, but I've even had her create some tests and some quizzes for me based on readings that the class is doing and then of course I check it to make sure everything is to my standards," Mozley said. "I actually have had her teach a class, where she comes up to the white board and delivers a lesson and that's gone very well. It's been minimal up to this point but as she continues to grow, I'll be giving her more and more responsibility."
This system has been a huge relief for Mozley, and on top of the obvious benefits, this opportunity has led Peralta to choose student teaching as her senior project.
"I decided to make it my senior project because I'm doing it already and because a lot of students take French just to get their foreign language credits out of the way, but I want to actually be fluent in French," Peralta said. "I want to study abroad in France and possibly even live in France when I am older."
Peralta's help has not only benefited Mozley, but has helped many French 2 students.
"Having Claire in our class is like having a second Mrs. Mozley," junior Jaden Jostrand said. "Claire is super smart and knows a lot about what we are learning since she's already taken French 2, so it's nice to have someone to help you when the teacher is busy."
About the Writer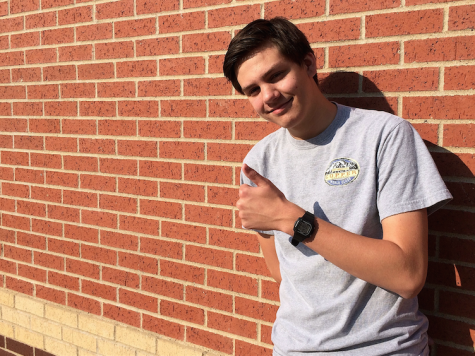 Riley Laurence, Opinion Editor
The rumors are true; Riley Laurence has agreed to give The Red Ledger one last shot. Entering his third consecutive year, Riley is still avoiding social...