Golf weathers course at Hurricane Creek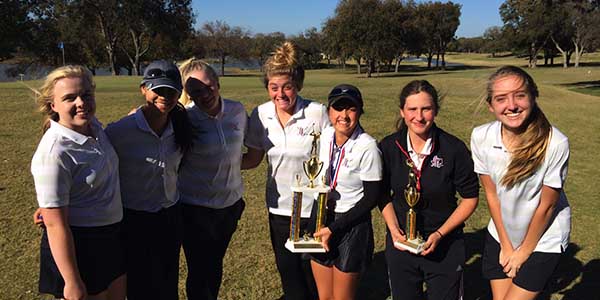 Both the boys and girls golf teams spent Monday at Hurricane Creek for what could be considered a practice tournament for districts as all the schools from District 10-5A competed. Junior Kristin Rogers finished with a first place score of 87  and the team finished with a 390 for second place.
The boys were led by junior Nate Wutzke who finished with 85. The team finished with a 357 which was good enough for third place.