A love for spontaneity
Hang on for a minute...we're trying to find some more stories you might like.
Ah, organization… 'tis the bane of my existence. Organization and I have a rough relationship, characterized by highs and lows depending on just what it is I'm organizing. My room? Immaculate. My binder? Pure chaos.
Where I hold organization in the lowest regard, though, is where people often need it most. Sometimes I can't help it if I want to go on a little adventure, and when it comes to friends spontaneous excitement is the best kind.
Organizing get-togethers is a serious hassle. Parties can take a month's notice in advance to plan, and even just small groups require you text everyone and working around the numerous other obligations the average high school student has.
Of course every once in a while group events are great, it's a great way to meet new people and there is more fun to be had in conversation when there are more people to make input. But for every kid there are two parents, and for every parent there is one more person who either couldn't agree with or restrict what you could do.
The alternative is just to take on a partner and go on an adventure. Now this partner can change, but all you need is something to go through an experience with. The goal here isn't to laugh but to live, not to do something stupid but do something awesome.
Parents will have to be taken into consideration, but if it's just the two of you it doesn't take much to say you're just going to hang out, and the issue of a curfew isn't as prevalent. The point is, getting together in the middle of the day and giving yourself the day to just explore can open up possibilities and experiences you would've never thought to occur in a normal day out with friends.
Once you are together, just drive! Explore the world around you! People in Lovejoy don't often go beyond Allen, so maybe go to downtown Dallas or Stonebriar, or off to some arts district where you can just walk around.
On the way you can discover their taste in music, and maybe a little bit more about them as people as well. Overall I think there is no better way to spend time with your best friend or meet someone new than to experience something unexpected, and make memories beyond what you would have thought possible on a regular outing with your friends.

About the Writer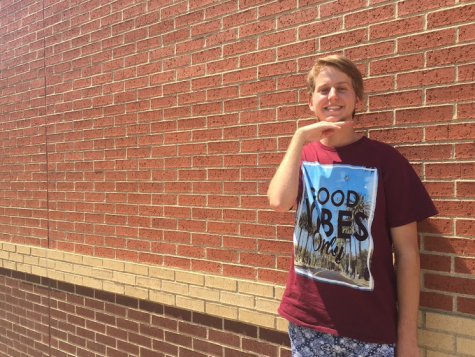 Matthew Norwood, Staff Writer
Matthew Norwood is a school senior and newspaper sophomore. He keeps himself busy, and likes to do other things to give himself an idea of what he should...