Volleyball faces Prosper for district championship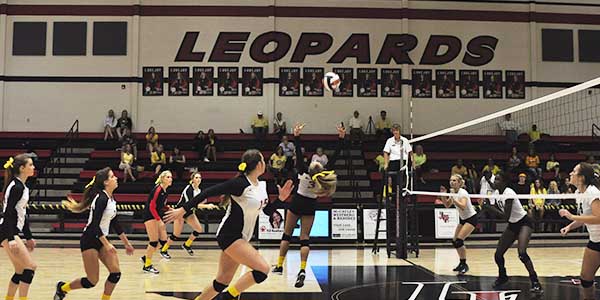 Undefeated in District 10-5A, the Leopard volleyball team hits the road to take on the Prosper Eagles with the district championship on the line. The Leopards enter the match with a 12-0 district record while the Eagles are 11-1, their only loss coming to the Leopards.
The Red Ledger caught up with head volleyball coach Jason Nicholson before he and the team headed out to Prosper.