Basketball gets early start to season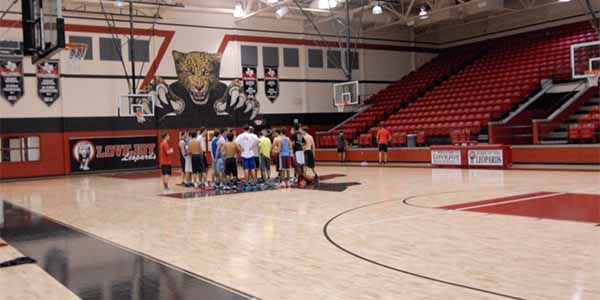 Leopards football isn't even to its halfway point and the boys basketball program is  already getting ready for its season. UIL rules dictate practice may not officially start until late October, so the teams do things on their own.
"These (tournaments) are not school sponsored," head varsity basketball coach Kyle Herrema said. "Also, we don't provide transportation or jerseys for our events. Our coaching staff may not coach as well."
Despite not being able to coach, Herrema was there to support and watch, as well as critique each of his squads.
"The freshman team struggled, but I think a part of it is a lot of them haven't even played together before," Herrema said. "A lot of the things we're used to doing as a program, they're behind on. The thing for me is that we play hard regardless if it's a select team, or whatever the circumstance is. We need to play with hustle."
The players also noticed areas in which they want to get better.
"I think we mainly needed to communicate more on defense," freshman player Jackson Supan said. "We have to pass the ball more on offense and actually set up an offense to run. Overall I thought we improved a lot as a team."
Things are a bit better in the upper levels of the program.
"JV got off to a rough start, but their last two games were much better," Herrema said. "Second game they came back and won, and showed a lot of grit in that game. Their last game being not such a struggle, they were able to open a 24-0 lead at one point and played extremely well throughout."
The varsity team had the best record winning two games by double digits and losing its third by one point.
"Varsity played extremely hard as well," Herrema said. "I think it's indicative of the type of team we have this year, where we're going to out hustle people. We're trying to put in a new offensive system which we got a lot of good looks off of."
The players themselves were aware of weaknesses but were conscious of the circumstances as well.
"We played alright considering it was our first time playing together this year," JV player Caleb Kwon said. "We just need to work more on communication and get back into a basketball type of mindset."
With more than a month until the regular season can start, Herrema is pleased but definitely not satisfied.
"Overall it's been really encouraging," Herrema said. "We've found some things we can grow from, as well as some to build off of."
Leave a Comment
About the Contributors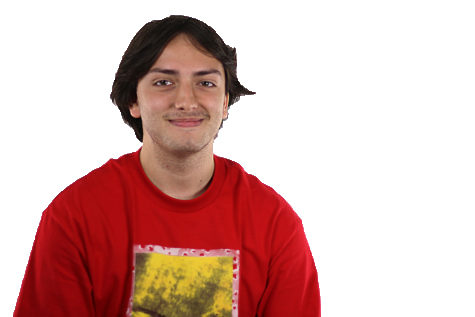 Noah Van Hooser, TRL Reporter
Noah Van Hooser is a senior who is excited for his third year on The Red Ledger's staff. He is passionate about bringing the Lucas community relevant...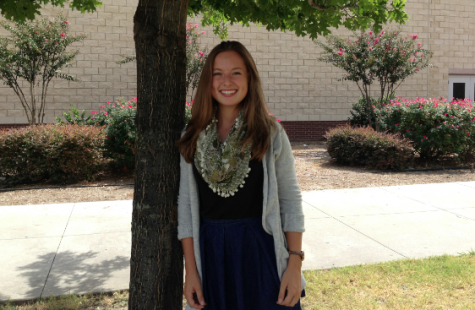 Morgan Hykin, Photographer
How much does a polar bear weigh? Enough to break the ice. Welcome to my Bio.

No I am not a Freshman, Glad we got that out of the way.

Because God...