Dropping an AP class just got harder
Students will face an uphill battle in dropping an AP class before the first six weeks ends.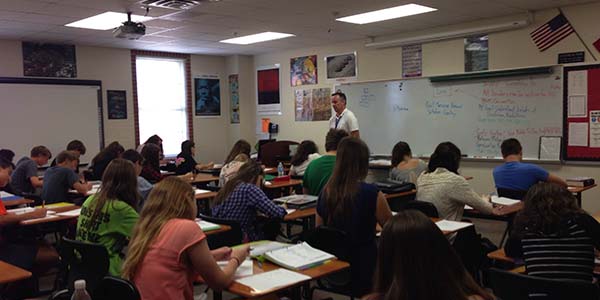 New school year, new principal, new dress code enforcements and new AP drop policies; students can no longer drop an AP class until the end of the first six weeks.
"There are two big reasons [we added the policy]," Principal Chris Mayfield said. "The big one is when choosing to take an AP [class], you know it is going to be a rigorous course. What we have seen in the past is that a lot of times when students will sign up for an AP course, they go from no school to eight periods a day and they are trying to do other things. For a lot of students the first solution is to drop the AP course. If students committed to do it, that shouldn't be the first answer. The second one is we didn't have a drop policy in the past and we had some situations where students signed up for the course originally and then we had a significant number of those students drop that course but that actually changed classes and we had to add other classes."
There are 667 students enrolled in AP classes. If 10 percent (66 students) decided to drop, it would lead to a lot of schedule shuffling.
"[Last year we had to] add two new classes for English and one for U.S. History and to delete that same number of the AP sections as well," counselor Amanda Breeden said.  "Since so many dropped and there was no real format about dropping, we had to rearrange the master schedule to accommodate 50 kids switching from AP to pre-AP. So certain kids who didn't drop classes had to have their schedules moved."
In the minds of many AP teachers, the policy is a positive step.
"I like [this AP drop policy better]. It forces kids to give it a good try instead of deciding on the second day that they are not going to do it," social studies teacher Homa Lewis said.  "They have got to at least put in some effort and i think due to the size of all the classes, they kind of have to stay to the decision they make."
Even though most teachers seem to be in favor of the new rule, some students think it is too much.
"I think it could really help or hurt a student depending on how you look at it," sophomore Zoe Kahana said. "It could motivate a student to try to keep their grades up while they are in the class or they could be so focused on 'I'm dropping this class' and they totally let their grades fall. I don't like the policy because I don't think students should be forced to be in the class if they don't want to be or they can't take it."
About the Writer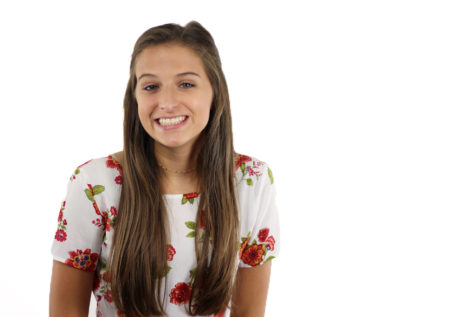 Mary Catherine Wells, TRL Editor-in-Chief
Mary Catherine Wells, a now senior at Lovejoy High School, proudly takes on the role of Editor-in-Chief at her online school newspaper, The Red Ledger....