A Capella becomes a class period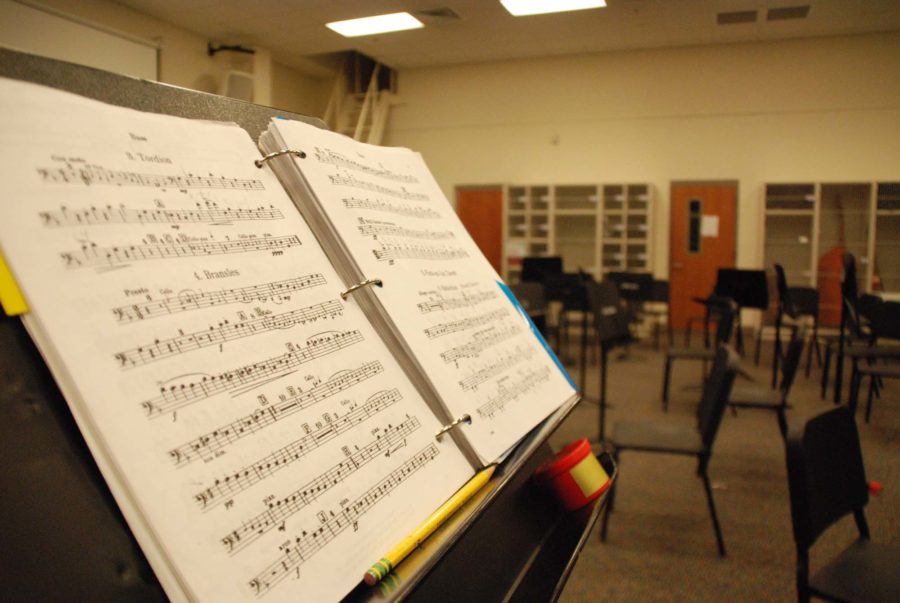 For the first time in school history, a former after-school activity is now a course as the choir's 15 A Capella members have a designated class period.
"I hope it will change a lot of things," choir director Bethany Stuard said. "The first thing is that we will meet 5 times as much so we can just learn more repertoire. We used to have to have these weekend and nighttime retreats and now we have that class time devoted to A Capella"
The new schedule has helped students in their own scheduling.
"It's nice having rehearsal during the day," sophomore Rachel Bradley said. "We don't have to work around other activities, It's one less thing to schedule around."
The new class offers more rehearsal time allowing for additional musical opportunities for the students.
"We can do more intensive studies on certain genres," Stuard said. "For example we can do a real jazz study not just learn some jazz pieces. And really go into it and find out what it really means."
The class will also allow for more collaboration between students.
"We are doing duets and class in class and mixing and matching voice's," Stuard said. "And they are getting to listen critically because of all this extra time we have they are getting to be critical and observant"
A perk of having more time than ever before is that the students are getting the opportunity to work on harder pieces.
"We actually just got an 8 part A Capella rendition of "Take It To Ride" by The Beatles," senior and choir president Ben Meaders said. "We've never been able to do something that difficult."
The creative atmosphere of the class combined with the added rehearsal time will add creative outlets for students.
"One thing i'm most excited about is instead of just having a little bit of time to hand out sheet music and earn it we will be able to give students time to arrange and compose music on their own and to get in small groups and harmonize and to write their own music," Stuard said.
The class will also offer valuable rehearsal time for other aspects and branches of choir.
"We can give them time to study their All-State music," Stuard said. "Which is so important because it makes you such a better reader and really be able to see everything on the musical page."
Overall students are singing merrily about the addition of an A Capella class to their daily routine.
"It's so great having it as a class," Meaders said. "We have so much more time for working on more difficult and interesting pieces and it makes scheduling around other activities so much easier. I am really excited to see what Mrs. Stuard has in store for us this year."
About the Contributors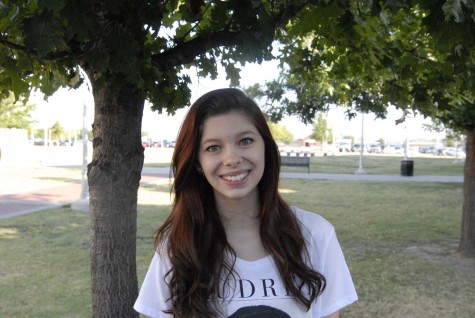 Haley Brown, Staff Reporter
Haley Brown is best friends with Michelle Leddon. She has no unique personality traits. She is simply a less cool version of Michelle. If you want to know...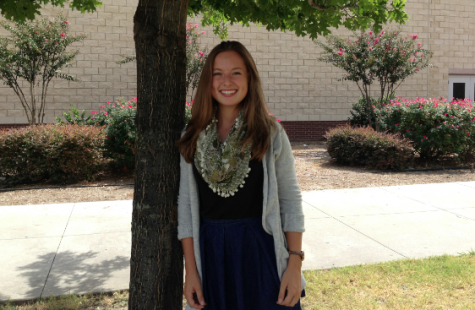 Morgan Hykin, Photographer
How much does a polar bear weigh? Enough to break the ice. Welcome to my Bio.

No I am not a Freshman, Glad we got that out of the way.

Because God...