Former coaches face off against Leopards
In the course of several weeks, the Leopards volleyball program plays against three former coaches.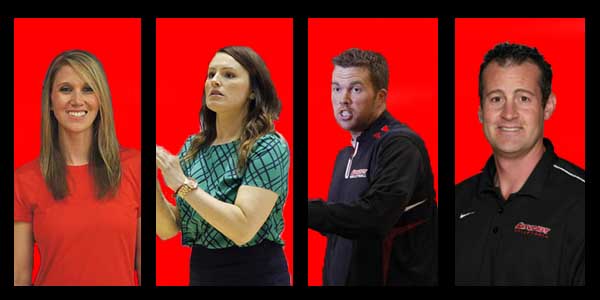 From the beginning of the Leopard volleyball program, a tradition of success has endured. Coaches have come and gone yet the program continues to win. Starting last Friday, the Leopards play three previous coaches in the next few weeks with the biggest of those matches coming Tuesday night when the team travels to Southlake to take on the Carroll Dragons and former head coach Ryan Mitchell and Amy Lilly (previously Puente).

"Playing former coaches is always fun, because everyone enjoys seeing the old coaches and they enjoy seeing us," junior Jordan Fate said. "I think it makes the game more hyped up, and the 'want' to beat them grows, and we end up playing better. Friendly competition adds another factor into the game that I think everyone enjoys."

"

I still keep up with those kids and wish them nothing but the best for their future"

— Ryan Mitchell

.

First, the Leopards hosted and outlasted J.J. Pearce Friday in a five set match. Nance, who was an assistant coach at the school for the 2013 season, welcomed her return.

"I'm happy that we played Lovejoy at Lovejoy this year," Nance said. "I really enjoyed being at Lovejoy, and it is always nice to feel at home when you are playing an away game. It is always exciting to see former players; to see how they have improved and grown over the summer and preseason."

Tuesday, the Leopards take on the area's top ranked team in the Southlake Carroll Dragons. Led by head coach Ryan Mitchell, who in his 8 years as the Leopards head coach won 5 state titles, will be playing host against his former team with a weird feeling. Also, previous assistant coach Amy Puente (now known as Amy Lilly), is alongside Mitchell at Southlake.

Loading ...
"It will feel strange and a little bit foreign to be coaching against kids from Lovejoy," Mitchell said. "I was there for 8 years and have some awesome memories of not only the school and the program but also with a lot of the kids still on varsity. I still keep up with those kids and wish them nothing but the best for their future, but it is definitely a weird and different feeling."
Although it will be an unfamiliar feeling for Mitchell to coach against the Leopards, he's at a place that is similar to what he left behind.
"The volleyball program at Southlake is very strong too and with it comes expectations of success just like at Lovejoy," Mitchell said. "The parents and kids have been supportive and have gotten on board with what we are trying to do here. It has been a great transition and a new challenge for me and my career."
The Leopards final meeting with an ex-coach will come in District 10-5A with longtime rival Prosper back in the same district. Led by former Leopards assistant coach Erin McClanahan, this will be the second year in a row the teams have faced each other since McClanahan took the Prosper job in the spring of 2013.
"I think last year it was harder because we faced them twice and it was my first year out," McClanahan said. "I don't think it will be much different than playing any other school. I know a lot of players from various schools through coaching club in the offseason."
Leave a Comment
About the Contributor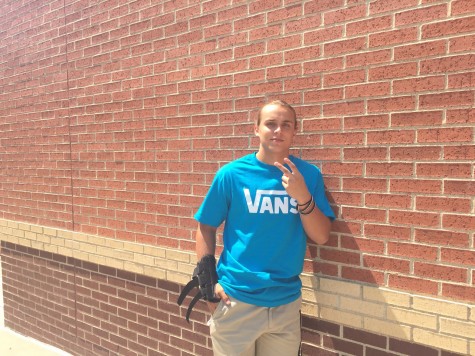 Kevin Davis, Sports Editor
Kevin Davis is returning for his fifth year is the newspaper program in middle school, and is a senior this year. He is also the sports editor of The Red...