The stink in the halls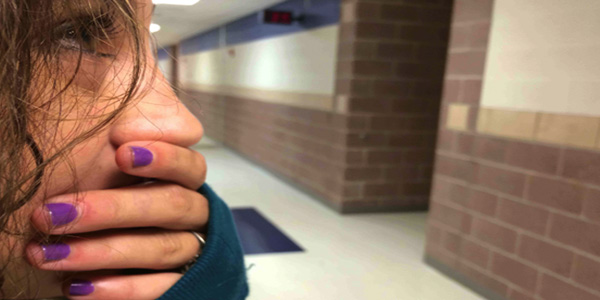 A pungent odor in the hallways has permeated throughout the school and while it may be fading, it is still lingering.
[soundcloud url="https://api.soundcloud.com/tracks/165360705″ params="color=ff5500&auto_play=false&hide_related=false&show_comments=true&show_user=true&show_reposts=false" width="100%" height="166″ iframe="true" /]
"I thought it smelled absolutely terrible," senior Tanner Scott said. "It reeked in my nostrils."
With most people questioning where the smell originated, it wasn't long before the matter wafted to the attention of administration.
"When we have the distinct odor, maybe rotten eggs, or sewage, we have drains or traps that are connected to the sewers that periodically have to be flushed out with water," assistant principal Bruce Coachman said. "When the drains haven't been flushed, that smell persists, and the drains are in rooms that (administrators and faculty) do not have access to."
Flushing out the sewage pipes can't be fixed by anyone on campus so the smell can linger for the day when the drains are clogged.
"We have to contact people on the district level, their maintenance crew," Coachman said. "The smell will go away once the cleaning happens, but it takes a while for that process to happen."
Students are encouraged to inform Coachman of any bad smell.
"The doors that read maintenance, I don't have a key to," Coachman said. "Let me know if you smell anything because I will call the workers on the district level and have the drains that need to be treated, fixed."