Superintendent takes ALS Ice Bucket Challenge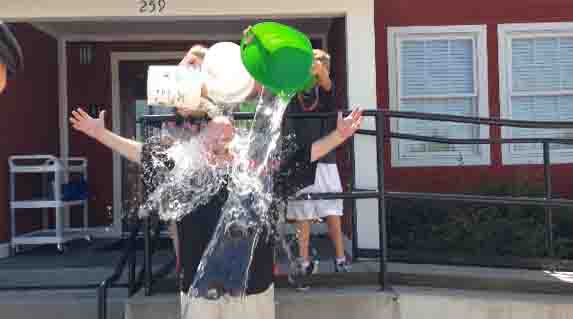 In support of ALS Superintendent Ted Moore took the Ice Bucket Challenge.
"It's cold! It was cold! But it was for a good cause and it was important thing to raise money for," Moore said.
Not only did Moore have freezing cold water dumped on top of him, he had students dump the water on him. Three elementary school kids got to dump the freezing cold water on top of the Superintendent.
Kaden Carlock 4th grade, "I don't know how I got the [opportunity] to dump the water, but I'm excited."
However cold, Moore was excited to support the cause.
"ALS is a terrible disease, and I understand that this fundraising campaign has been very successful. For that reason I was happy to participate along with my friends from Lovejoy Elementary."