Meet the editors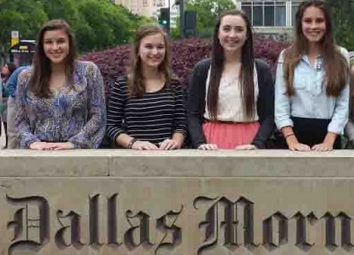 One of the hardest goodbyes we have had to say as a staff was to our beloved editor-in-chief, Liz Schasel. She was not only a great editor, but along with Ginger Hervey, she was the creator of theredledger.net. Even though she will be missed, The Red Ledger is now revamped and redesigned with a new editorial staff.
We want to welcome our readers, old and new, to The Red Ledger. Even though we don't have a cute, cliche intro with music, like The Office, we are just as cool.
If you want to know about our history, awards, and what we are about, go to the About Us tab in the top left corner of our homepage. There, you will find all of those things along with 2014-2015 staff bios which will soon show our new staff.
Kicking off the list are the new editor-in-chiefs Julia Vastano, Hallie Fischer and Jillian Sanders. All of the editors are confident young ladies that have very high hopes for the site and plan to lead "confidently and fearlessly".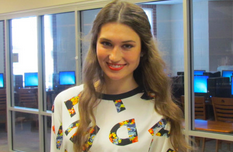 Julia is a junior and was previously assistant editor under Liz. Julia, besides being a fashionista, is a smart, tall dancer who is very involved in and around the high school. If you know Julia, she is someone who will lead fiercely and who is an amazing girl.
Jillian, the bad cop of the two new sophomores, turned from her yearbook roots freshman year and nows runs The Red Ledger alongside her best friend and fellow editor, Hallie. Jillian is very active around the community and is constantly doing something, either singing, running, writing, or hammocking.
As for myself, the third editor-in-chief, I'm the good cop sophomore. Now, I don't know if I can really express my inner most thoughts in this article..because…awkard.. but, my life consists of a few grand things. My day consists of focusing during school, running after school, writing for The Red Ledger during school, and loving everything in between. If you want to know me, just go to the newspaper room and then to Celebration Park when I run… and that's me.
Managing editor is one of the most time consuming and important jobs alongside the editor-in-chiefs. Our managing editors, Michelle Stoddart and Caroline Smith are some amazing ladies that work very hard.
Michelle is one of those people that you really have to get to know her to understand her…odd..comments. She is a VERY confident senior who plans to whip everyone into shape while making each class so special.
Caroline, or "freshman", is a sophomore who was thrown into the position but has made a great edition to the staff and helps make The Red Ledger run more smoothly. Caroline is very involved in the fine arts and is very good at what she does.
Now that you've met our editorial staff, we encourage you to keep up with The Red Ledger throughout this school year and the years to come. We have great plans for the year and hope you will take some time on theredledger.net.
About the Writer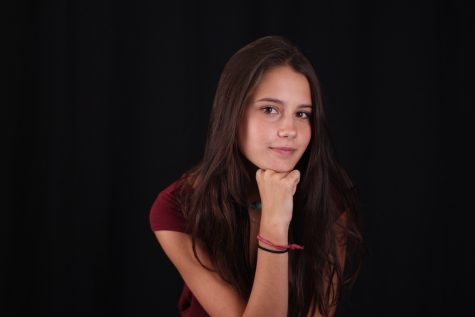 Hallie Fischer, Editor-in-Chief
Hallie (ha-lee) Fischer is a super-excited, kinda-tall, slightly-sarcastic writer who is more than ready to start her fourth and final year on staff as...