The new man in charge
Q&A with principal Chris Mayfield
The Red Ledger: How have your first months of being LHS's principal been?
Mayfield: "The first couple of months have been great. I have a great staff of fellow administrators and administrative assistants that have made the transition a good one."
RL: What is one of your favorite parts of being a principal?
Mayfield: One of my favorite parts of being a principal is getting to know so many different students.  When I was a classroom teacher I got to know the students in my classes, but didn't have as much of a chance to meet other students in the school.  Being a principal gives me the opportunity to get to know so many more students.
RL: Do you have any big changes planned for next year?
Mayfield: Some of the changes for this year will include having a parking attendant and changing the drop policy for AP classes.  We want to increase student safety and security in the parking lot and adding a parking attendant will help us do this.  Our AP Drop Policy has changed to help promote perseverance in students as well as creating a stable schedule for students in other classes that could be negatively impacted by over scheduling in Pre-AP classes when AP students drop.
RL: Many students are wondering about the new rumored dress code changes. Can you tell us anything about that?
Mayfield: The dress code will be almost identical to last year.  This year students will see a difference in our focus to make sure students are following the guidelines.
RL: What do you want to tell the students about the upcoming school year?
Mayfield: I am incredibly excited about the upcoming year.  Having been an assistant principal at LHS for the last four years has been amazing.  I want students to know how committed the entire LHS staff is to making their experience at LHS a great one!
RL: How do this new job compare to being an assistant principal?
Mayfield: The job of principal is definitely different than as an assistant principal.  The biggest difference so far is the increased number of opportunities I have to share the great things going on at LHS with the community and outside the school district.
RL: Tell me a little about the staff that you are working with this year?
Mayfield: We have an incredible staff at LHS.  The returning teachers are incredibly dedicated and do a fantastic job in the classroom.  Our newly hired teachers are really strong as well.  They will be a great addition to LHS.
RL: Are you excited for this school year? Why?
Mayfield: As an assistant principal for the past four years I have learned a tremendous amount.  I am most excited about taking the leadership lessons I have learned from central administration and LHS administrators and working with our staff to create an amazing experience for LHS students.
Leave a Comment
About the Contributor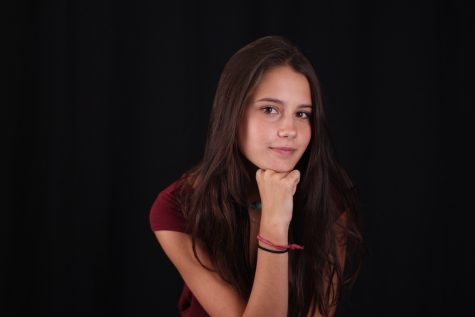 Hallie Fischer, Editor-in-Chief
Hallie (ha-lee) Fischer is a super-excited, kinda-tall, slightly-sarcastic writer who is more than ready to start her fourth and final year on staff as...