Seidel volunteers with birds of prey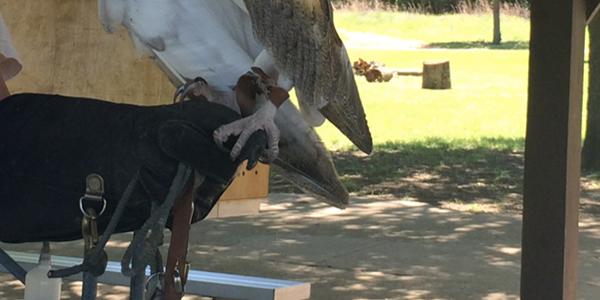 It's common in North Texas to see hundreds of birds in the sky on any given day, but rarely do local residents see owls, falcons, and hawks. At the Blackland Prairie Raptor Center, where art teacher Jeff Seidel has started volunteering, these birds are taken in and cared for on a daily basis.
These birds of prey (raptors) are husbanded by the Blackland Prairie Raptor Center and are not fit to survive in their environment. The BPRC uses these wounded, orphaned, and deformed birds for educational use in order to teach children the birds' importance.
When Seidel saw the program, he immediately knew it was something he wanted to be a part of.
"I saw the first raptor program when I was out here volunteering when the middle school did the Lake Lavon cleanup the very first year the school was open," Seidel said. "I told [the raptor center] I wanted to volunteer, to which they replied that they were out in Bonham. At that point, I sort of gave up and said 'Never mind, I don't want to drive four hours round-trip to go volunteer.'"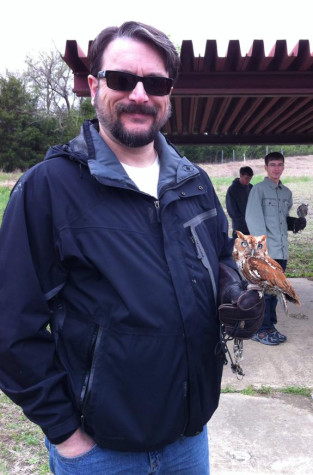 Driving four hours round-trip to volunteer didn't make too much sense to Seidel, but recently, a new location has opened up a lot closer to home.
"This year, Audrey Holstead told me she was going to be doing her senior project out here, and I said 'You're going to drive to Bonham?' and she said 'No, they're [in Allen],'" Seidel said. "I got excited that they were so close and came out the very next first Friday, signed up to volunteer, and have been doing it for about seven months now."
Up until April, all Seidel had ever done was welcome people to the center, clean and set things up for the day. Now, he is taking on a new challenge.
"I just started handling birds within the last month, and it's been an amazing experience," Seidel said. "It's a lot better than sitting at home watching TV on a Saturday."
This isn't just a new hobby based on convenience. Raptors have been a part of Seidel's life for a while.
"I've been obsessed with birds of prey for a long time," Seidel said. "My son's name is Talon."