Half the year, double the challenge
AP tests are usually a major source of stress for high school students, but for seniors who are enrolled in both AP Government and AP Economics, their work is doubled as each class is just a semester.
"It's hard and there's a disadvantage for both groups– first semester and second semester," AP Government teacher Jeff Kear said. "For the first semester group, they have a lot of time to do the course but they're away from the material for a long time before the test. The second semester kids are at a disadvantage because the course is compressed."
For students, there's no choice but to make the system work.
"It's definitely not as easy as it would have been if they were both one full year, but I still feel prepared for both exams," senior Abby Holmes said.
In most AP classes, the end of April and the beginning of May are devoted to preparing and reviewing for the infamous AP tests.
"We give up all of May to the test so the second semester group has less time to learn the material, but at least the information is easier to recall since it's fresh on their minds," Kear said.
Another challenge is keeping the students motivated to do well on the exams.
"[The seniors] have been accepted to colleges, their GPAs are set, their class rank is set, so they kind of lose motivation at the end of the semester," Kear said. "We've struggled to be able to get them to come in for after school or weekend preparations for the test, so what we've done instead is simply swap classes."
This review technique is effective in keeping the information for both classes available for recall during the exams.
"The week before the test, the students come in, the bell rings, and I leave my classroom and go into Kear's and he comes into mine. We then have a captive audience with which to review," AP Economics teacher Bruce Dillow said. "Usually what we find out is that they're already ready. They worry because they've been away from the material for a long time, but they remember almost all of the material."
Students no longer have to study for government as the AP exam was held this morning, May 13, at 8 a.m. The macroeconomics AP exam will take place in the auxiliary gym on Thursday, May 15 at 8 a.m. and Dillow will be available to students for tutoring until then.
About the Contributors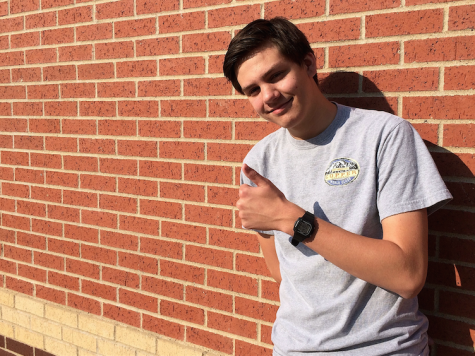 Riley Laurence, Opinion Editor
The rumors are true; Riley Laurence has agreed to give The Red Ledger one last shot. Entering his third consecutive year, Riley is still avoiding social...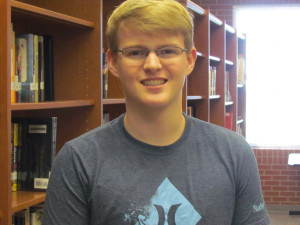 Ben Prengler, Photo Editor/Business Manager
Benjamin Prengler has many titles: President of Student Council, President of the Class of 2015, professional drummer, and photojournalist. Through the...