Edgefest goes indie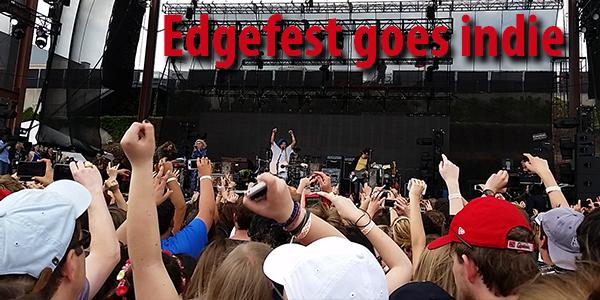 In previous years Edgefest has been a summer kick off for punk rockers and hardcore music junkies, but 102.1 The Edge threw a curveball at their fans this year with indie alternative bands bringing in a whole different crowd of people to vibe with. With a line up featuring Beck, The Neighbourhood, Bastille, Cage the Elephant and The Avett Brothers, Edgefest was certain to get a huge crowd at Toyota Stadium on April 26.
The new vibe was instantly noticed. Unlike Edgefest 2013 (Paramore, A Day to Remember and more), Edgefest 2014 appealed to a variety of audiences that came for their more mainstream artists. Looking over the crowd of people, one could quickly pick out the multiple flower headband wearing, high waisted short clad Tumblr girls who were new to the Edgefest experience, and then there was the neon fishnet, Black Sabbath t-shirt wearing people who certainly expected a much more hardore experience.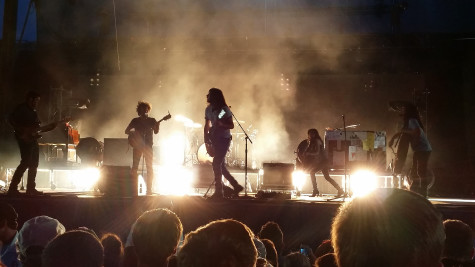 Despite the different vibe, Edgefest didn't disappoint the predominantly indie alternative audience. All the bands were upbeat and energetic, constantly asking their audiences to dance or jump, and of course the fans obeyed. The bands played back to back and exactly on schedule which kept people satisfied with constant live music. Grouplove won the award for best dance atmosphere. The entire band put on a show that entertained the audience while everyone grooved out to their feel good music that was very easy to dance to.
Around 10 p.m. the crowd got a little more rambunctious. By Cage the Elephant everyone went wild. The energy was brought up by 200 percent and the drunk people were brought up by 300 percent. Exciting sure, but once the drunk groping 200lb crowd surfing men started falling on me and my converse high tops were the unwanted recipients of puke, I was about done. (I would like to take this time to thank the blue tank top wearing guy behind me who lifted all those drunk idiots off of me.)
Though rude and obnoxious, the people didn't kill the groove. I enjoyed dancing with the crowd, singing along to songs I knew and experiencing new bands. For someone a little less tolerant of fights, the very strong scent of marijuana or the prevalence of crowd surfers, Edgefest would not be the place for them.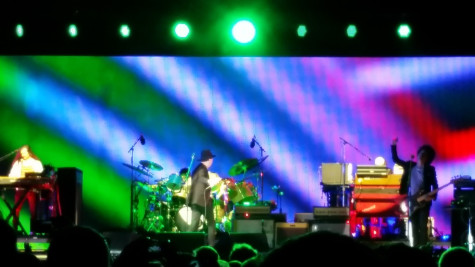 Although disappointed that Edgefest changed its lineup to include more indie alternative bands, it was a fun festival at a great venue, with decent musicians and an energetic vibe to kick off the summer concert season.