NHS supports Relay for Life
Time is running out for those wanting to take part in the school's Relay for Life April 11-12 Monday, March 31 is the last day for people to sign up.
"[Today] March 31 will be the last day to sign up for Relay for Life, and it's really important you do so," NHS president Monique Pages said.
Relay for Life is a good way to get service hours, but in order to get them there must be participation.
"NHS members can't get hours for just attending; you must participate," Pages said. "You can raise money and sponsor a team to get hours. If you don't attend Relay for Life and you don't have a good excuse, then you can be put on probation."
Relay for Life is an important program that supports cancer and collects money for cancer research.
"Relay for Life is for a good cause," junior NHS member Melissa Sayeed said. "So it's good we have a part in it."
For those participating in Relay for Life, make sure to bring everything you need.
"Bring money for the booths, and maybe bring something to sell or make your own booth," member of the Relay for Life committee Colton Alleman said. "Bring snacks and stuff, but there is no food allowed on the track or the football field. We're still getting the details worked out."
About the Contributors
Jordan Toomey, Lead Reporter
You're walking in the halls. There's no one around and your phone is dead. Out of the corner of your eye, you spot it:

Senior Year.

Entering...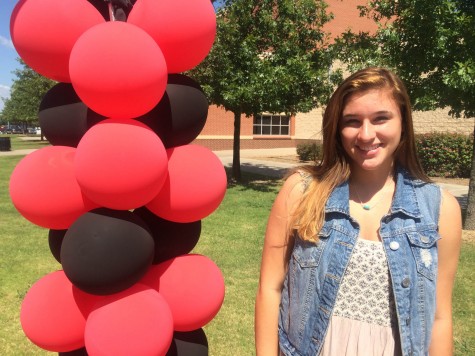 Michelle Stoddart, Managing Editor
Michelle is a junior who is deeply involved in activities both in the school and out of the school. As Captain of Extemporaneous speaking for the Debate...