OAP travels to zone competition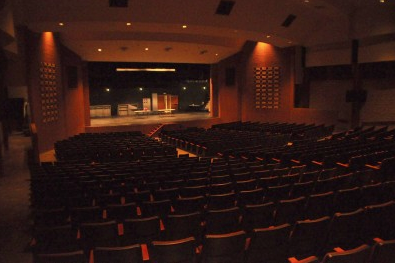 The long road to State begins Tuesday for One Act Play participants as the Zone Meet takes place at Grayson County College in Denison.
"I am excited and nervous, but I have faith that we will do our best and put on an amazing show," stage manager Zoe Kahana said.
This years OAP is "The Women of Lockerbie" by Deborah Brevoort. The show takes place in Lockerbie, Scotland and focuses on the effects of the terrorist bombing of the Pan Am 103 flight that killed 270 people.
"Since our play is based off historical facts, we've spent a lot of time researching to fully understand the circumstances and the surroundings," director Jessica Brewster said. "We've spent a considerable amount of time establishing back stories and relationships between the characters"
The OAP company will be competing against Royse City, Greenville, and Sherman with two schools advancing to the District Meet Friday, March 28.
Students spent the majority of spring break rehearsing for this week's competition with the cast hopeful it was time well spent.
"I think the company will come forward and put on the best performance they can and I know we will do amazing," Kahana said. "It will be worth the time."