Tweet to eat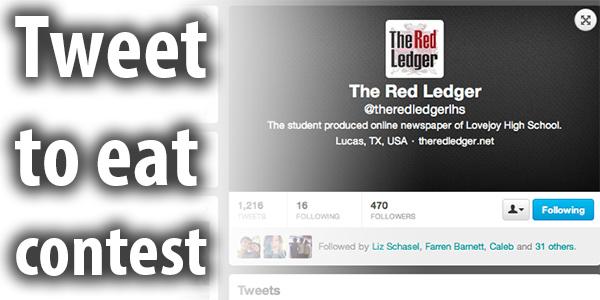 The Red Ledger is sponsoring its first Twitter promotion: "Tweet to Eat".  Beginning Monday, Jan. 20 through Friday, Jan. 24, people can stop by The Red Ledger's table in the commons to enter.
Anybody who begins following The Red Ledger on Twitter (@theredledgerlhs) and continues to follow through the month of February will be eligible to win a gift card to local restaurants. The prizes range from a $10 Chick-fil-A gift card to a $25 Chipotle gift card.
Winners will be picked on March 4 and notified via Twitter on March 5.
About the Contributors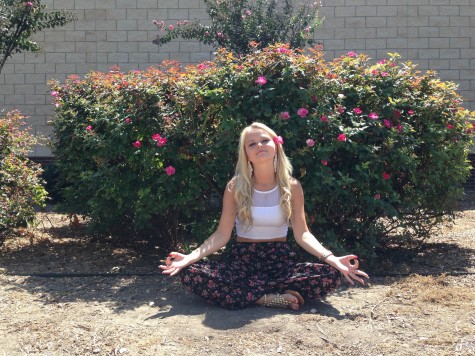 Nathalie Kroll, Staff Reporter/ Copy Editor
Although oftenly mistaken for a freshman, Nathalie Kroll is a senior at Lovejoy High School. Nathalie prefers the nickname G-Nat, but is okay with just...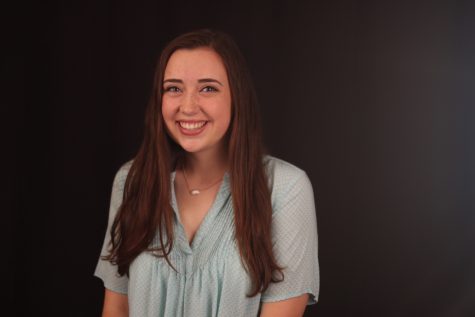 Caroline Smith, Editor-in-Chief
Caroline Smith is a senior who loves to travel, drink coffee, and eat snacks. Her favorite hot tea is Harney and Son's "Hot Cinnamon Sunset," which...