Tweet to eat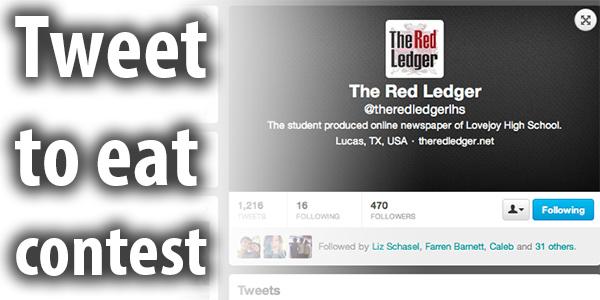 The Red Ledger is sponsoring its first Twitter promotion: "Tweet to Eat".  Beginning Monday, Jan. 20 through Friday, Jan. 24, people can stop by The Red Ledger's table in the commons to enter.
Anybody who begins following The Red Ledger on Twitter (@theredledgerlhs) and continues to follow through the month of February will be eligible to win a gift card to local restaurants. The prizes range from a $10 Chick-fil-A gift card to a $25 Chipotle gift card.
Winners will be picked on March 4 and notified via Twitter on March 5.