The Christmas capitol of Texas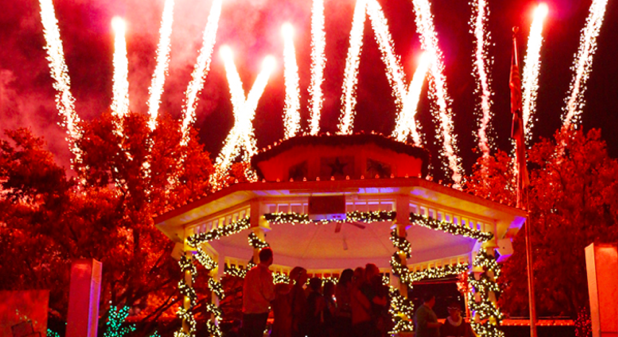 With all 1,215 cities in the Lone Star state, one would think that the Christmas capital of Texas would be in a bigger city further from home. That thought, however, is wrong. The Christmascapital of Texas is, in fact, the city of Grapevine.
"Grapevine was officially designated the Christmas Capital of Texas in 2009 by the Texas State Senate," Leigh Lyons, communication manager at the Grapevine Convention and Visitors Bureau said.
If you visit the Grapevine town square, you won't come across normal streets loaded with shops and restaurants.
What makes up Grapevine's town square is much different. Lights engulf every storefront, Christmas trees are lit up to the top and come in rows and rows that are seemingly never-ending. It's no wonder that something so great was honored with the award of Christmas Capital of Texas.
"I love it because of how much fun all the activities are, and how it is so family-oriented," Grapevine resident Alex Moyer said. "It's always so pretty and such a nice place to be."
From young to old, Grapevine has something for nearly everybody this holiday season.
"Known as the Christmas Capital of Texas, Grapevine offers 1,400 Christmas events in 40-plus days from mid-November to early January. Some of the most popular events include North Pole Express on the Grapevine Vintage Railroad and ICE! and Lone Star Christmas at Gaylord Texan Resort," Lyons said.
About the Contributor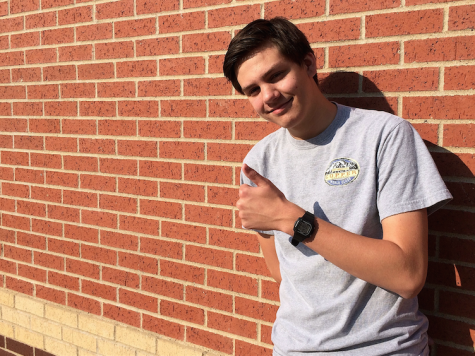 Riley Laurence, Opinion Editor
The rumors are true; Riley Laurence has agreed to give The Red Ledger one last shot. Entering his third consecutive year, Riley is still avoiding social...