Bahama Bucks buzzes with business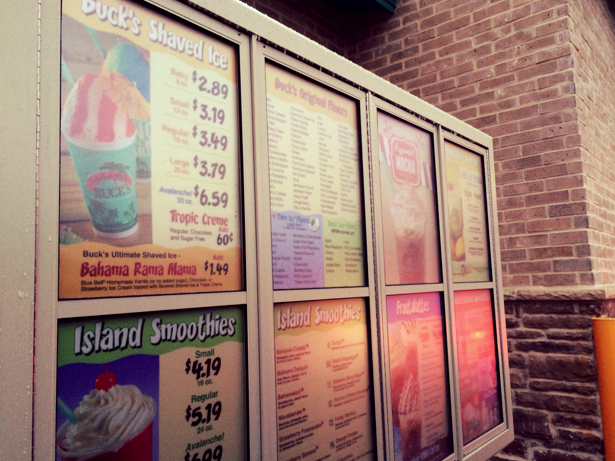 The ice may be gone from the ground, but at the newest Bahama Bucks in McKinney, TX it's being served every day as the growing chain finds a new home in the area.
From the infamous "Bahama Mama Rama" to the competitive "Bimini Ring game," Bahama Bucks has it all. The menu includes 67 original flavors of 'Sno', smoothies, "Frostlattés", and even some holiday flavored specials.
The question most people are asking, however, is not what Bahama Bucks is, rather why they chose to open in McKinney in the middle of the winter.
"Despite the fact that on the day we opened, it was 49 degrees outside, we still had over 100 customers within the first three hours that we were in business," location owner Raymond Beshears said. "Once school let out, the flood really hit. Every single one of our 8 workers that day consistently had four snow cones to make at any given time."
Four snow cones may seem like a simple task, but between shaving the ice, packing it in the right size cup, and putting the correct amount of the right flavor, managing four snowcones to to Bahama Bucks standards is not an easy task.
"It is kind of hard sometimes, but yeah it's really fun. I love talking to people and making everything and having to memorize," store employee Caity Pearson said. "It gets harder as more people come because we do it all based on memorization, so you have to know what car or person ordered what, but it's good when more people come because we have more to do."
Even though snow cones are typically associated with summer, Bahama Bucks is open year round. Instead of being seasonally open like most snow cone stands, Bahama Bucks does well enough even in 50 degree weather that it doesn't need to close down even in the most extreme cold.
"I think Bahama Bucks has evolved into so much more than any stereotypical snow cone stand. The way we shave our ice, apply our flavor, and overall deliver the Bahama Bucks experience is so much more than any snow cone place in Texas. Bahama Bucks is more than a snow cone stand to customers." Beshears said.
About the Photographer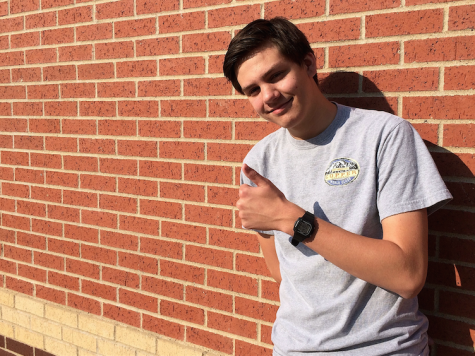 Riley Laurence, Opinion Editor
The rumors are true; Riley Laurence has agreed to give The Red Ledger one last shot. Entering his third consecutive year, Riley is still avoiding social...