Civilian Air Patrol prepares student for future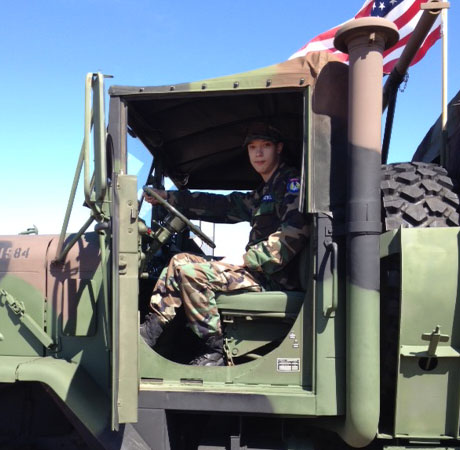 Marching, drilling, flying, saluting; these are all activities of a member United States military, but junior Trevor Frye, is already doing these activities. Frye is a member of the Civil Air Patrol, Thunderbolt Composite Squadron TX-295. The CAP was established a week before the attack on Pearl Harbor in 1941 and since then the service has been teaching cadets and members on the ways of the Air Force.
"We are an Air Force Auxiliary and we mostly deal with training young people, we call them cadets," Frye said. "We teach to them on how to prepare for military life, we do emergency services, search and rescue, and we also do community service."
When joining CAP, you can take part in activities such as Encampment, which is a summer and winter training camp for cadets, and also learn how to fly a plane without an adult on board. Frye heard of the program from friends and thought that it was worth a try.
"They were discussing [the Civil Air Patrol] in class, so I tried it out," Frye said.  "I had already been looking for JRTC [Joint Readiness Training Center] program; a military group where I could learn how to drill."
As a first time member, Frye learned the basic drills.
"I joined in Florida. The first thing I learned was how to march and fit in the squadron," Frye said. "I learned a lot."
This cadet has been a member since July 2012 and has been taking part in the training ever since. Frye says that being in the Civil Air Patrol is not just a personal achievement; that the squadron members are interconnected.
"In every squadron, we are a big family and I know everyone," Frye said. "We all work together to complete our goals."
Trevor isn't the only CAP cadet in the McKinney troop that attends the high school, there are three more. These included Damon and Dane Printz; another cadet from the high school is sophomore Joe Korona who joined the program in 2011.
"Trevor is a very well rounded cadet," Korona said. "He is willing to learn and participate in squadron activities. I look forward to serving our country together."
Some of Frye's relatives are members of the military and he continues to carry on the family tradition.
"I plan on, through Civil Air Patrol, joining the Air Force after graduation," Frye said.
Frye says that his parents are supportive and his mother, Theresa Frye who is a member of the program, is supportive of working up.
"I had never heard of the Civil Air Patrol when he approached us to join," Theresa said. "I joined this year. I feel that when parents share an interest with their children, it helps form a strong bond. I am a Senior member and I am still learning many things and skills. He has learned to be a leader and to help those in need, teamwork, and he has learned how to compromise. This is a wonderful organization and I encourage everyone to look into it."
The Thunderbolt squadron is open to new pre-cadets looking for an opportunity to further increase their military skills.
"The McKinney squadron meets on Sundays at the McKinney Aerospace Center and we are looking for new members," Frye said.
The Civil Air Patrol or CAP is a military organization meant for boys and girls ages 12-19 that are interested in joining a group that is going to increase their military skills/expertise, and other things, like survival skills.
"It is a great opportunity to serve your country and also learned valuable information about survival and the military," Frye said. "You also become more disciplined."
About the Contributor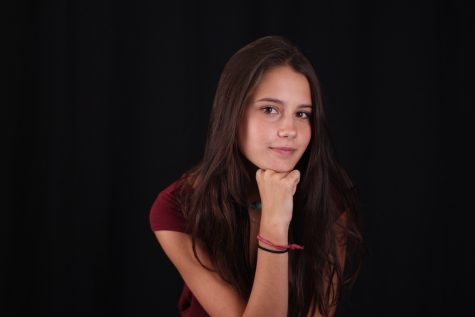 Hallie Fischer, Editor-in-Chief
Hallie (ha-lee) Fischer is a super-excited, kinda-tall, slightly-sarcastic writer who is more than ready to start her fourth and final year on staff as...