Band goes beyond halftime show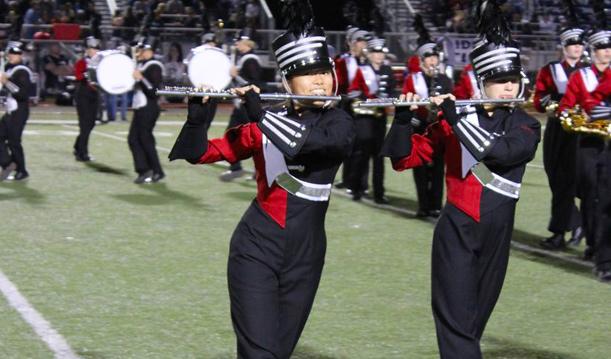 Marching band is about more than playing at halftime of football games as its competition season for the 114 member group.
"We got a 1 in our first competition," junior drum major Jessica Goodrich said. "And we hope to continue that streak as we move up to area."
Competition season for the marching band lasts until late November, so the band will be competing almost every weekend for the next few months.
"We really enjoy the competitions," senior drum major Michael Pezzuli said.
The competitions are no walk in the park, though. The band is often up early to travel to faraway locations, sometimes out of state.
"Our last competition was in Wylie, not terribly far away, but we had one that was canceled that was going to be in another state," band member Tess Mair said.
The competitions begin with the band being announced and they march their routine on the field.
"The judges – there's usually three or four of them – record on their tapes, what they see and what they hear," Goodrich said. "They specify what they like and what they don't like about our performance, and then they score us out of 5, 1 being superior and 5 meaning you shouldn't be in band."
There are different categories for the judges to give the band scores in, such as musicality, form, technique, and tone.
"After they rate us in each different category, they average them together for the overall rating," Pezzuli said. "At our last competition we came out with a superior."
After they perform, the band usually waits around and watches the other bands perform. However, not all marching competitions are for fun; some are important.
"We just competed in the region competition [two weeks ago]," band member Kirby McLeod said. "We will be advancing to area soon, and if we do well on that, we'll go to state."
The band's most recent competition, last Saturday in Wylie, is just for fun, and to help them get ready for area.
"If we perform how we did [two weeks ago], then we'll continue to do well in all the competitions," vice president of band leadership Joe Korona said.
About the Contributors
Jordan Toomey, Lead Reporter
You're walking in the halls. There's no one around and your phone is dead. Out of the corner of your eye, you spot it:

Senior Year.

Entering...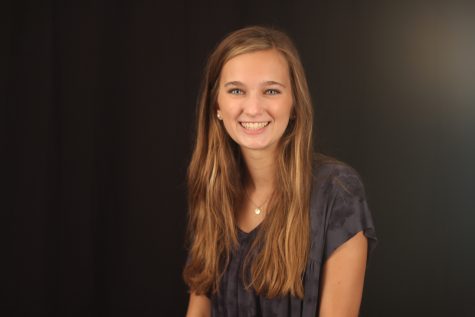 Jillian Sanders, Editor-in-Chief
Jillian Sanders is a senior, 18 years old, and a lover of many things. She loves writing, playing the piano, reading, being outside, Younglife, and choir....