Pure Heroine debuts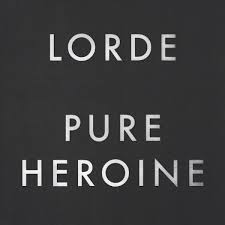 About two months ago in a dance class I heard a song that stopped me in my tracks: "Royals" by Lorde.
When I got home, out of curiosity I googled the song and the name to see what would come up. Flurries of reviews and reports filled my screen as Lorde is a 16-year-old pop star from New Zealand.
Interviews and articles from big names like Teen Vogue and MTV grabbed my attention while her music took hold.
I logged onto iTunes, and again searched the name. Her EP, Loveclub along with a few other songs popped up. Immediately, I was hooked on the haunting lyrics and strong bass.
On September 30 I repeated this. Only this time I discovered off of her Twitter account that a new album, Pure Heroine had been released.
Before I had even listened to the music I was jittery with anticipation. All of her lyrics from the EP were so relatable; she was just a product of suburbia dealing with troubles with friends, boys and dreams for her future.
I found that this still rings true on her album.
Every song describes her struggles; from "A World Alone" describing what its like to be an outcast, to "400 Lux" elevating the excitement from a party, almost every line is something that anyone has felt.
However, the actual music is a bit disappointing as all of her songs sound a lot alike. The lyrics may be amazing, but it is somewhat hard to distinguish between songs.
This isn't a reason to stop buying her music, but perhaps on her next outing Lorde will venture out a bit more.